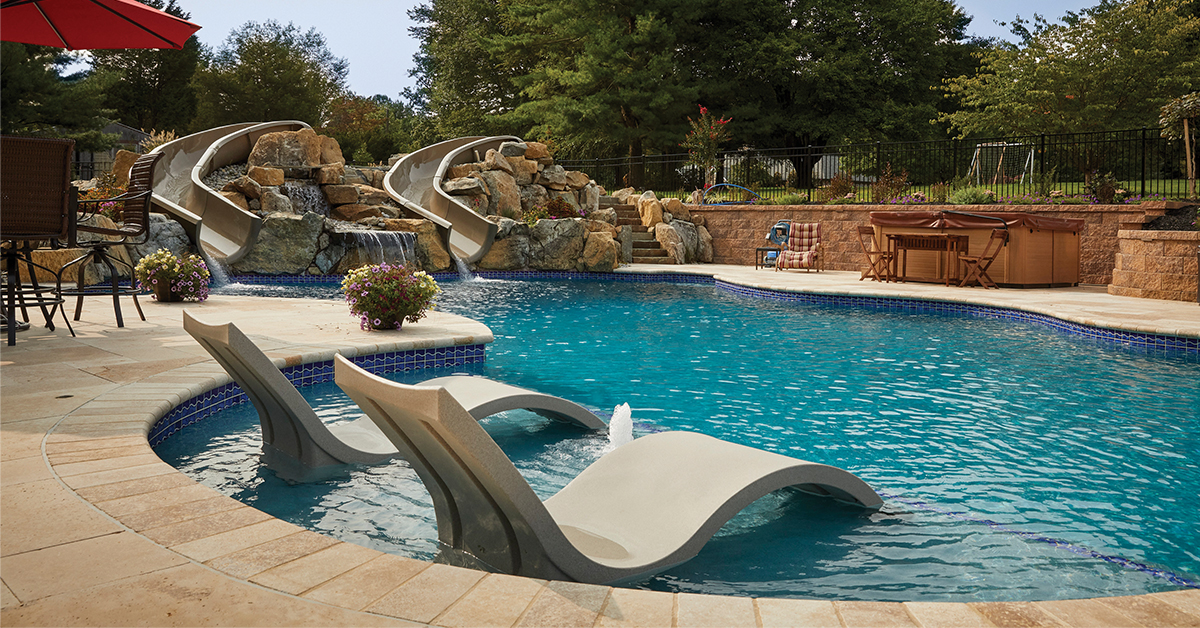 Why We Partner with Imagine™ Pools
Here at Lazo, we pride ourselves on offering quality products, top of the line workmanship, and superior service in all we do. And we offer all of that at reasonable prices. So, it makes sense that we would partner with Imagine™ Fiberglass Pools.
Like us, they are family owned and operated, and dedicated to delivering a better outdoor experience, one pool at a time. Some highlights of what we, and they offer:
A Wide Range of Fiberglass Pool and Spa Choices
With more than 40 models of composite fiberglass pools and spas to choose from, you're sure to find the right pool for your backyard. From classic rectangular pools to free form lagoons, you can choose from small, medium, and large swimming pools, depending on the space you have available.
Some pools have an attached spa, while others have a splash pad option or bench seating. You'll be amazed at all of the options!
Color Options Galore
Speaking of options, you have 7 stunning gelcoat colors to choose from, including a range of blues, as well as grey, sand, and a "black" to give your pool a lagoon-like feel. The most popular color is the Ocean Blue.
Top-Notch Construction
A fiberglass pool is only as good as it's construction. Each Imagine™ pool utilizes the exclusive Centurion Core™ technology, which features high-performance vinyl ester resin that's woven into every structural layer. Hand-laid fiberglass ensures the utmost in strength and durability.
As a sister company of Leisure Pools, all Imagine™ fiberglass pools are constructed at the Leisure manufacturing facility in Knoxville, TN.
Guaranteed for Life
It's not often you find a pool company who offers a Lifetime Structural Warranty, Lifetime Structural Osmosis Warranty, AND a 10-year Gelcoat Warranty. But that's exactly what you get from Imagine™ Pools.
In addition, at Lazo, we stand behind our work and strive to provide you with 100% customer satisfaction.
Lazo Pools: Built to Last
If you're in the market for a fiberglass pool, it pays to get several estimates, and to research pool installation companies along with the pool manufacturer. In addition, make sure a company can do everything you need them to do.
Lazo Pools is a division of Lazo Landscaping, so unlike some swimming pool contractors, we won't leave you with a pile of dirt or bare soil. We can regrade your yard around your new pool and install any landscaping features you want, including shrubs, flowers, trees, and more.
We install Imagine™ fiberglass pools for homeowners in Baltimore County, Harford County, Cecil County, Carroll County, Frederick County, Montgomery County, Howard County, Prince Georges County, and Anne Arundel County.