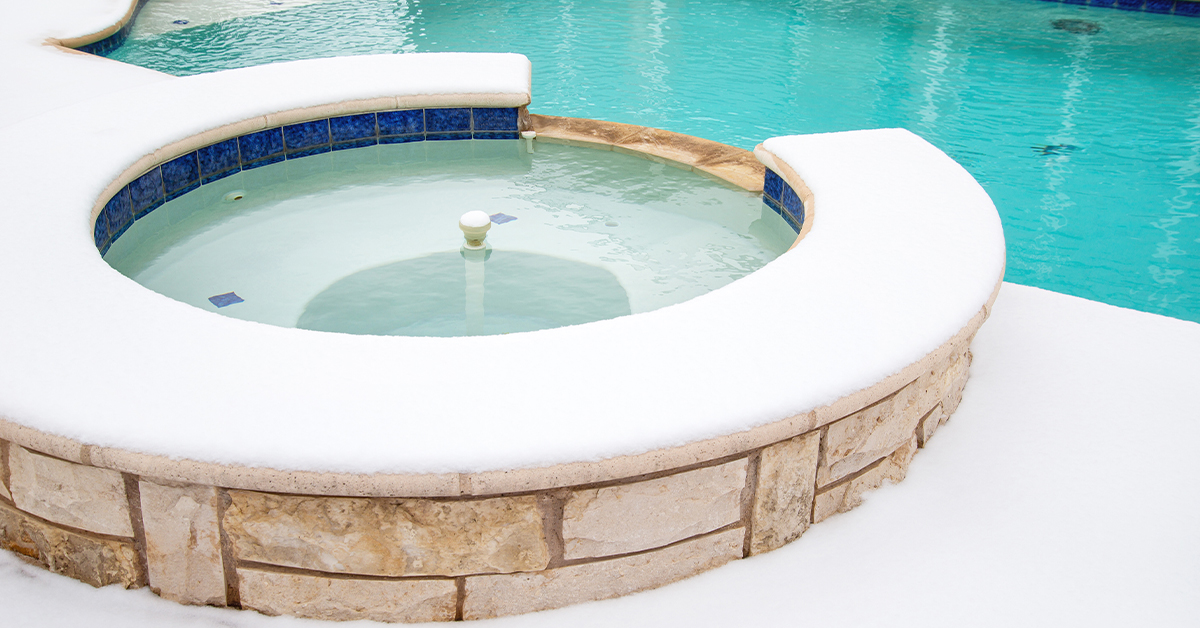 A Fiberglass Pool and Spa is the Ultimate Gift for Your Valentine
Does it get harder each year to choose Valentine's Day gifts? Do you try to outdo yourself each year? Have we got a great idea for you! Make 2021 the best Valentine's Day ever by giving your Valentine (and your family) the gift of a heated inground pool and spa.
Imagine romantic nights in the spa, just the two of you, and perhaps some champagne or a bottle of wine. Imagine the fun your kids will have in the summertime playing Marco Polo and using the water slide. Or, imagine throwing one fantastic pool party for the 4th of July.
We can help you achieve that better outdoor experience.
Introducing Lazo Pools
Lazo Landscaping is proud to announce our newest division, Lazo Pools. That's right, we are now installing inground fiberglass pools throughout Maryland. We've partnered with Imagine Pools™, one of the largest manufacturers of composite fiberglass pools and spas in the nation. And while pool installation is a new service, the head of our new division is an expert pool contractor who has led pool installation crews for companies for years.
Fiberglass pool installation is quick and easy. We might prep your yard one day, and set your swimming pool the next. And of course, then our landscaping team can go to work, installing a paver pool deck and your pool landscaping. We can also install your chosen pool fence.
Choosing Your Fiberglass Pool Size and Shape
Once you've made the decision to install a fiberglass pool and spa, you'll need to figure out how to choose between the various shapes and sizes. Size of course is somewhat dictated by the size of your property. But then as far as shape, do you want a rectangular, flat bottom pool for swimming laps and playing pool volleyball? Or do you want a free form fiberglass pool that reminds you of a lagoon?
Do you want a built-in spa that is attached to your pool, or a free-standing spa? Round or square? Think about these things and do your research. Browse inground pool images for inspiration. Decide what other features you might like – such as a tanning ledge, splash pad, or grotto.
Get a Great Warranty
With a Lifetime Structural Warranty and a 10-year Gelcoat Warranty, you can rest assured your fiberglass pool is well-made. And of course, at Lazo, we stand behind our work as well. If you should ever have an issue with any of our installations, just call.
Get a FREE Estimate on Your New Fiberglass Pool and Spa
If lounging by the pool or relaxing in your spa sounds heavenly, schedule now to get a free estimate. We will begin fiberglass pool installation as soon as our Maryland weather permits. That could be as early as March. And by getting a head start on the estimate and permitting process, you are more likely to have your inground pool ready for swimming on the first really nice day.
If you have questions or want to speak with us about your fiberglass swimming pool installation, call us at 866-653-9645.