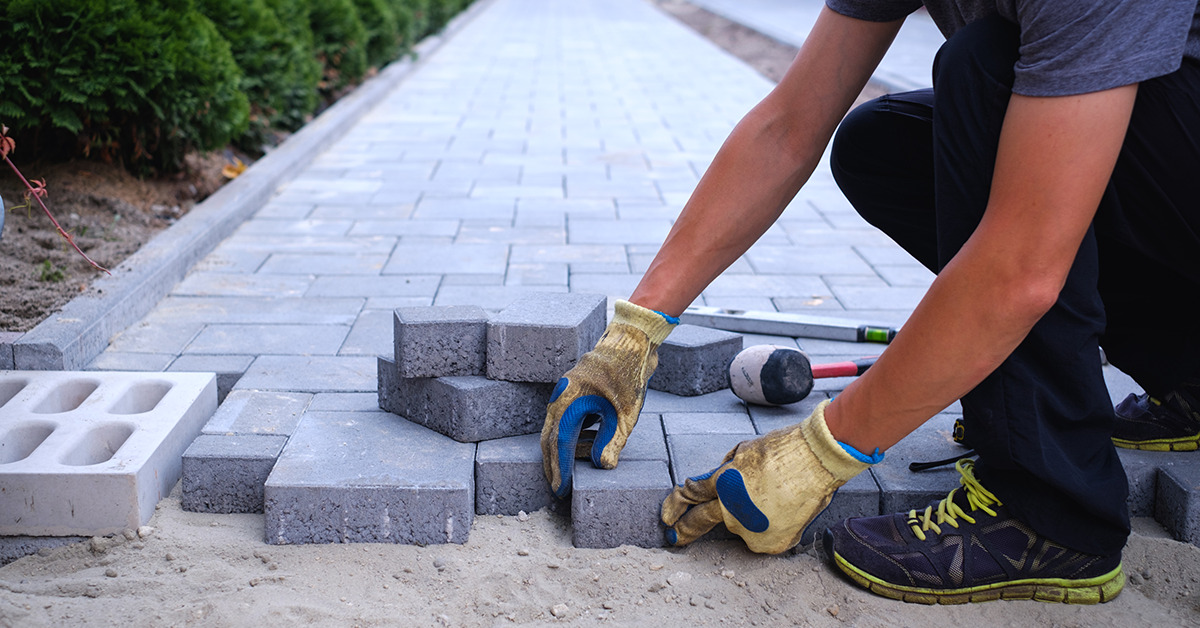 How to Choose the Right Pavers for Your Patio and Walkways
Winter is the best time to plan your new outdoor living space. If you have an old concrete slab or cracking stamped concrete patio, you may be looking to upgrade to a paver patio. But much like when you choose paint colors for your home, or even think about buying a new car, the number of options can seem overwhelming.
Never fear. We have some expert tips to help you choose the right pavers for your paver patio and walkways. It all boils down to three main categories: Color, Pattern, and Texture.
Paver Color
We think selecting the right color is the most important part of selecting the right patio pavers for your project. That's because color sets the overall mood, and you want it coordinate with your home's color palette to provide a look of an integrated design. It's also the first thing guests will notice.
Color can also make your paver patio look larger, or cozier. Just like with interior paint colors, a lighter color makes an area appear more spacious, while a darker color can help you create a cozy outdoor living room. You can choose pavers of several different colors to use in different patterns. You may want to consider using patio pavers of a different color for borders and stairs.
Paver Patterns
Patio paver patterns are almost as numerous as the colors are. Some of your options include pavers designed to look like:
Natural stone
Brick
Wood planks
Porcelain tile
And then within the patterns, you can create additional patterns, such as herringbone, basketweave, running bond, and random. And you can use different patterns on your patio than you do for your paver walkway. For instance, the herringbone pattern is very popular for walkways, but might be a little busy for a large paver patio. Which one you choose depends on the aesthetic you are going for.
Paver Textures
Paver texture is a 3-dimensional aspect that adds depth to your project. You might want a smooth texture in the seating area where you want to place a rug. You definitely want more texture in the area around your inground pool, to prevent a slippery surface. You also may want to consider several different paver patterns and textures if you are covering a larger space. This can help delineate the pool deck area from the outdoor kitchen, for example.
Use Quality Patio Pavers
Here at Lazo Landscaping, we use high quality patio pavers from EP Henry and Techo Bloc. Both of these manufacturers are among the best in the industry, and have extensive photo galleries and catalogs you can look through to help you make your choice.
Create a Better Outdoor Experience with Lazo Landscaping
At Lazo Landscaping, we are dedicated to providing homeowners with affordable, attractive, and quality outdoor living spaces. If you're thinking about upgrading to a paver patio and paver walkways, we would love to hear from you. And if you opt to use natural stone in your patio project, we can do that, too!
Just click the button to schedule a paver patio installation estimate, or call us at 410-780-0870 to get started. Be sure to check out our financing option, which makes it easy to fund your project. We work with homeowners throughout the greater Baltimore area.
If yours is a commercial project, please contact our commercial team directly at 866-869-5317.