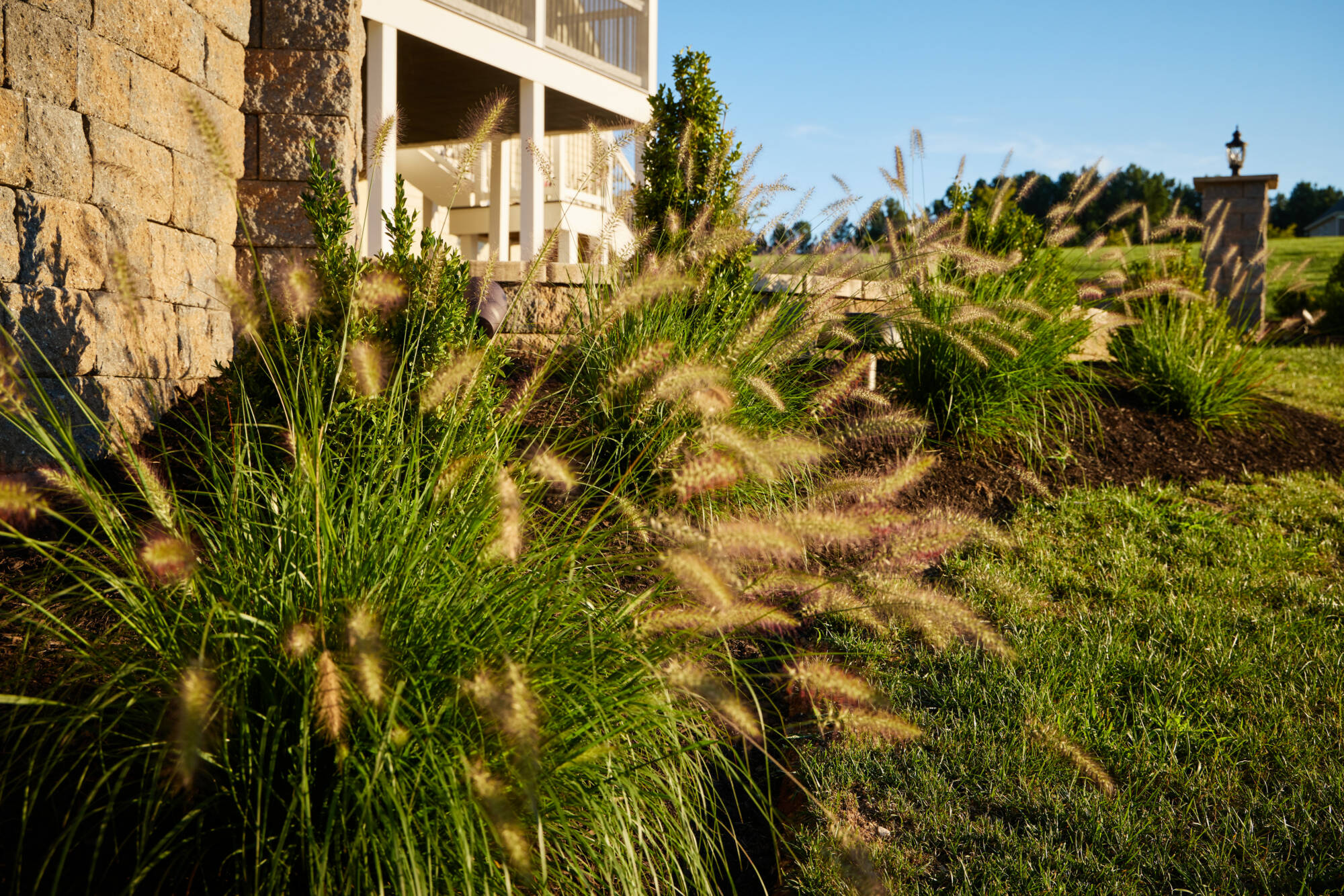 Landscaping Ideas You'll Want this Fall
The cool, crisp air of fall is a blessed relief after a hot, dry summer. It's a great time to take stock of your front yard, back yard, and side yard. Take a good look. Chances are something didn't make it through the summer, or you see some areas in need of improvement.
Keep reading for some landscaping ideas you'll want to try this fall for a better-looking yard now as well as next spring and summer.
Fall Cleanup
The first idea is not a fun one, but it is necessary if you want to keep your yard looking it's best. Cut back dead or dying shrubs and trees. If you have a dead or dying tree, play it safe and call a tree service to remove it. Don't risk it coming down in the winter.
Take Care of the Leaves
You can rake and bag the leaves, or you can mow over them with a mulching mower. Some municipalities will recycle leaves and other yard waste into compost. Whatever you decide to do with your leaves, don't allow thick piles to accumulate on your lawn – it will kill the grass underneath.
Plant Trees Now
Fall is a great time to plant a tree, or more than one. The cooler weather gives trees time to establish a root system before the heat of summer. Follow the directions for planting your tree(s). Bare root balled and burlapped, and potted trees have different planting requirements.
Think about tree placement and ensure the tree(s) you select will have room to grown to their full potential without rubbing up against your house, the roof, or power lines. Also avoid planting a tree with a shallow root system near your driveway – the roots will cause it to crack.
The University of Maryland Extension has a wealth of tree resources to help homeowners with tree selection, tree planting, and tree care.
Plant Fall Blooming Plants
For an instant update, plant some fall-blooming flowers. Some attractive options include:
Chrysanthemums
Celosia
Asters
Ornamental cabbage and kale are also attractive in a fall landscape.
Divide Perennials and Plant in New Places
Perennials will come back year after year, and will multiply, especially if you allow them to self-seed. Leaving the seed heads on your perennials will also attract birds to your yard. Goldfinches particularly love to feast on the seeds from purple coneflowers.
Perennials will grow so thickly together they choke out weeds. But if they're too crowded, they won't be as healthy. So, take this chance to divide them and plant them in new locations. You can also give some to friends and neighbors.
Plant Bulbs Now for Spring Color
Early October is a great time to plant spring-flowering bulbs. Decide if you want large areas of flowers or want a more natural look with a few bulbs here and there. Some people like to plant bulbs under trees. If you just planted a tree, plant the bulbs before you mulch the area.
Consider digging up sod and creating a new garden bed where you have spring-flowering bulbs as well as summer-blooming perennials for a floral show that lasts for months.
Related Reading: How to Select Flowering Plants for Your Landscape Design
Add Borders to Garden Beds
If plants are starting to die back, now is a good time to add borders to your garden beds. Landscaping materials frequently go on sale in October, as garden centers are trying to move out their summer inventory to replace it with winter inventory.
Mulch, Mulch, Mulch
If you create a new garden bed with all of those extra perennials and spring bulbs, make sure you put down several inches of mulch to protect them from winter weather. It will also discourage weeds. In other areas of your yard, check the mulch levels and add mulch to bare spots after pulling any weeds.
Give Your Lawn Some TLC
Fall is also a good time to reseed your lawn. Rake up debris and use a spreader of your choice to apply the seed according to the directions. Be sure to use seed appropriate for sun or shade, depending on where you are planting it.
Add Temporary Color
While it's not technically landscaping, you can add temporary color to your front yard and entryway with pumpkins, gourds, potted chrysanthemums, and more. Check out Pinterest for inspiration.
Consider Hiring a Landscaping Company
If all of this sounds like a lot of work that will take away all of your free time, you might consider hiring a landscaping company, especially for the bigger jobs like creating new garden beds, planting trees, and putting new borders around garden beds.
Get a Better Outdoor Experience with Lazo
At Lazo, our mission is to provide our customers with beautiful landscaping and hardscaping elements that give you the better outdoor experience you deserve. We listen to what you want to accomplish, and we give you options to achieve your dreams.
If you're looking to add to or overhaul your landscaping and outdoor living spaces, we can help. We work with homeowners throughout central Maryland. Get a free estimate for your project by filling out the contact form or calling 866-568-6268.