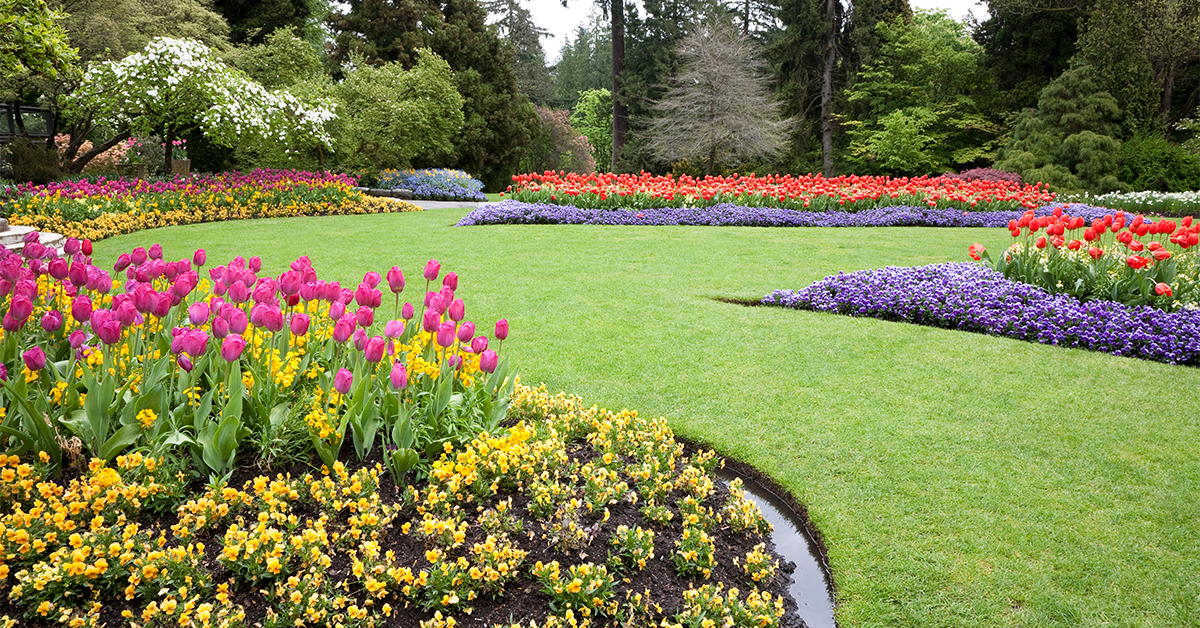 How to Select Flowering Plants for Your Landscape Design
March in Maryland brings hopes of sunny spring days and spring flowers. This Sunday, March 21, is National Flower Day, and while yes, it might be nice to get a loved one a bouquet of flowers, we'd like to focus on how to select the right flowering plants for your landscape design. You can make every day this spring, summer, and even part of fall and late winter a flower day in your own yard.
Benefits of Flowering Plants in Landscape Design
Installing flowering plants such as trees, shrubs, annuals, and perennials in your landscape design has many benefits, some more obvious than others. They include:
Enhanced curb appeal
Improved mood
Beautiful fragrance
Attract pollinators
Many have berries to feed birds
Erosion control
A well-thought-out landscape design plan includes evergreens, hardwoods, and yes, flowering plants. Whether you're starting from scratch at a new home, or looking to upgrade your landscaping, there are a number of flowering options – trees, shrubs, annuals, and perennials are all good choices.
Go for native plants whenever you can, and avoid invasive plants. Be sure when selecting plants to take into account how much space they will need when full grown, how much sun or shade they need, and how much water they need. Then you can plan accordingly, and plant in the right location(s).
Flowering Trees
Flowering trees can add incredible beauty and curb appeal. Blossoms are most often a shade of white, pink, or yellow. A few of our favorites include:
Crabapple
Dogwood
Eastern Redbud
Magnolia
Pawpaw
Plum
Serviceberry
Tulip Poplar
Weeping Cherry
Witch Hazel
Do research online to learn more about each type of tree. Chances are if you see them growing in your neighborhood, they will grow in your yard. Flowering trees are most often used as specimen trees.
Flowering Shrubs
Flowering shrubs are another great way to add curb appeal and color to your landscape design. Some of our favorites include:
Alder
Azalea
Bayberry
Beautyberry
Camelia
Forsythia
Hydrangea
Lilac
Mountain Laurel
Rhododendron
Sumacs
Viburnum
Consider flowering shrubs whose leaves also turn and attractive color in the fall for added interest.
Annuals and Perennials
Annuals and perennials really run the gamut. Perennials of course, are the gift that keeps on giving. They come back year after year, and you can divide them and plant in new areas of your yard. Annuals for the most part, will bloom, fade, and die, meaning you will need to replace them each year.
You can create wildflower gardens, bulb gardens, and all sorts of other themed gardens. Let your imagination run wild. Check out images online to get an idea of what appeals to you. And as always, plan ahead and know where each flower type will perform best.
Create a Better Outdoor Experience with Lazo Landscaping
At Lazo Landscaping, we are dedicated to providing homeowners with affordable, attractive, and quality landscape design and outdoor living services. If you're thinking about upgrading your landscaping or adding hardscape elements, we would love to hear from you.
Just click the button to schedule a consultation, or call us at 410-780-0870 to get started. We work with homeowners throughout the greater Baltimore area.
If yours is a commercial project, please contact our commercial team directly at 866-869-5317.