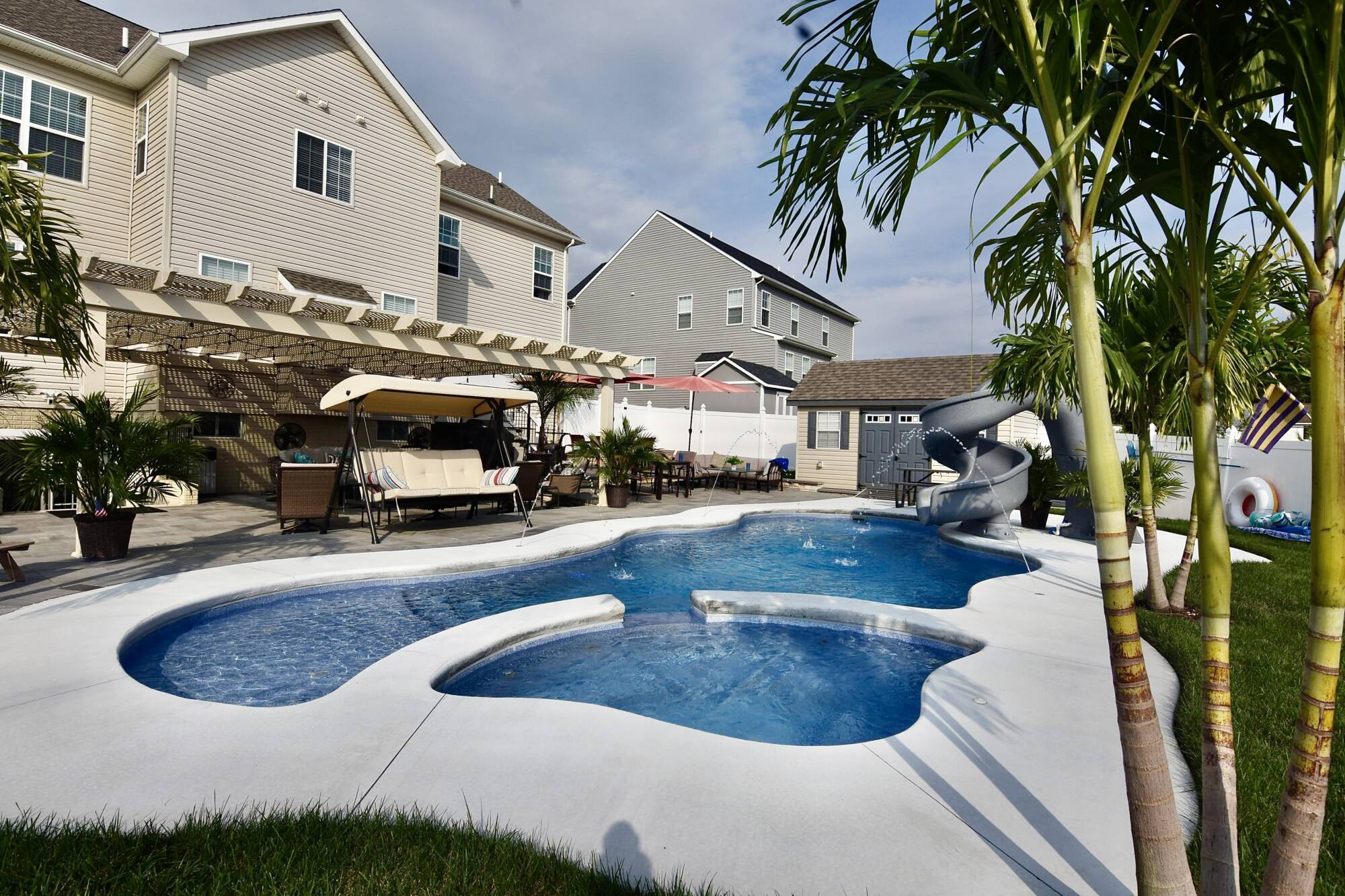 Perks of Having a Fiberglass Pool
If you're dreaming of having a backyard pool paradise, chances are good you're starting to do your research. That's what brought you here to this blog today. While we install both custom gunite pools and fiberglass pools, today we're going to focus on the perks of having a fiberglass swimming pool.
General Perks of Having a Fiberglass Pool
Let's face it. No matter what type of inground pool you get, there are a lot of perks. They include:
A pool paradise in your own backyard
No more hauling the kids and all your stuff to the community pool
A perfect location for parties
An easy place to relax or get exercise
Next, we're going to look at the perks of having a fiberglass pool vs a concrete pool. The main positive of a concrete pool is that it is fully customizable. That's compared to a fiberglass pool, which comes in a finite number of shapes and sizes. But for most clients, our partner Imagine® Pools has an attractive choice.
Perks of Having a Fiberglass Pool vs Concrete Pool
If you're considering getting an inground pool, you're probably deciding between a fiberglass pool and a concrete pool. So, let's go over some of the perks that come with a fiberglass pool vs a concrete pool.
Costs Less
Because it is manufactured, a fiberglass pool costs less than a concrete pool. A gunite pool requires a lot more raw materials and a lot more labor to install. That means a higher price tag. If you're looking for a great inground swimming pool but don't want to break the bank, a fiberglass pool is the way to go.
Faster Installation
Another perk of deciding on a fiberglass pool is the actual installation is much faster. Once the design phase is done and permits are received, placing an Imagine® fiberglass pool in your back yard is as simple as dig, set, and swim. Contrast that with the weeks, if not months, it takes to install a concrete/gunite pool.
Costs Less to Maintain
Because a fiberglass pool is non-porous, you don't have to worry about algae like you do with a concrete or gunite pool. This means you will use fewer pool chemicals over the life of your pool. And because of the durability of the fiberglass shell, you won't have to worry about repairing cracks or putting new plaster or tile on your pool like you would with a concrete pool.
So, in addition to a lower installation cost, you'll have lower lifetime costs. What's not to like?
Works Well with a Salt Chlorine Generator
Saltwater pools are increasingly popular, as homeowners look for a way to avoid the harsh effects of chlorine. To do this, you just need to install a slat chlorine generator. This generator converts salt to chlorine, giving your pool the feel of the ocean. This is easy to do with a fiberglass pool. But salt can damage the plaster finish of a concrete pool, so may not be a good idea.
RELATED READING: Why We Love Imagine® Fiberglass Pools
Get a Better Fiberglass Pool Installation Experience with Lazo
At Lazo, our pool design and installation team listen to what you want. We go over your options, and deliver the pool installation experience you deserve. If this is the year you decide to install a pool, we would welcome the chance to work with you.
We serve homeowners in Baltimore City and County, Harford County, Cecil County, Carroll County, Frederick County, Montgomery County, Howard County, Prince Georges County, and Anne Arundel County. Call 866.730.4157 to get started.