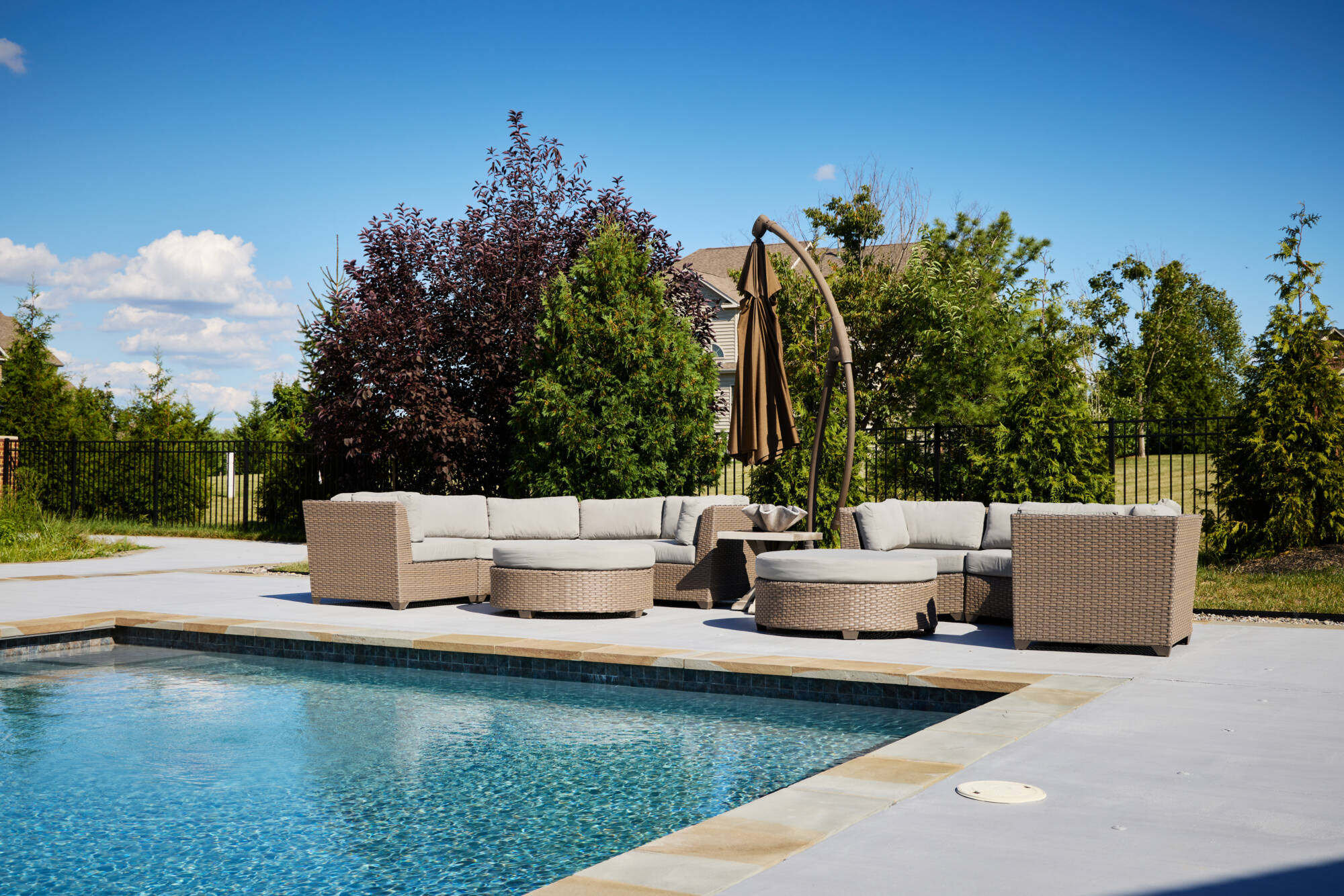 Top 3 Benefits of Planning Your Outdoor Living Projects Now
We just flipped the calendar to January a few days ago, so you might be thinking it's too early to start planning for that new inground pool or upgraded patio you've been dreaming about. The reality is that January is actually a great time to start the planning process. Let's take a look at why.
1.     You Can Get Design and Build Quotes Faster
That's because January and February are slower months for outdoor living contractors. That means instead of waiting days or weeks for a design estimate, you can get an appointment quickly.
If you want to be swimming in your new inground pool as soon as the weather gets warm or want to welcome April by entertaining on your new patio, it pays to start getting estimates now.
2.     Your Project Gets Started Earlier
And if you choose a contractor to work with in January, you go to the top of the list for new projects when the ground thaws and excavation can begin. Your contractor can apply for permits while the permitting office is also experiencing a slow period. And if you have to run your plans by the HOA, you have plenty of time to do that and you're not waiting in line behind dozens of neighbor's projects.
When your project gets started earlier, you know what happens? It gets completed sooner (as weather allows) and you get to enjoy your new outdoor living space while everyone else is scrambling to get estimates for their projects.
And please know that the Lazo crews work throughout the winter to install projects as the weather allows.
3.     You May Get Better Pricing
The law of supply and demand comes into play here as well. If contractors aren't as busy, you may receive a lower quote so they can lock in your business. There's no guarantee of that, however. You may also get a lower price on some of the materials, such as patio pavers and pool coping, which are more readily available in early spring than they are in the height of summer. When demand is high, prices go up. And you won't be disappointed to hear a product is out of stock due to high demand.
Ready to start planning?
Get a Better Outdoor Experience with Lazo
At Lazo, our mission is to provide our customers with beautiful landscaping and hardscaping elements that give you the better outdoor experience you deserve. We listen to what you want to accomplish, and we give you options to achieve your dreams.
If you're looking to add an outdoor fireplace or fire pit, we can help. Check out our Gallery page for examples of our work. We work with homeowners throughout central Maryland. Get a free estimate for your project by filling out the contact form or calling 866-568-6268.