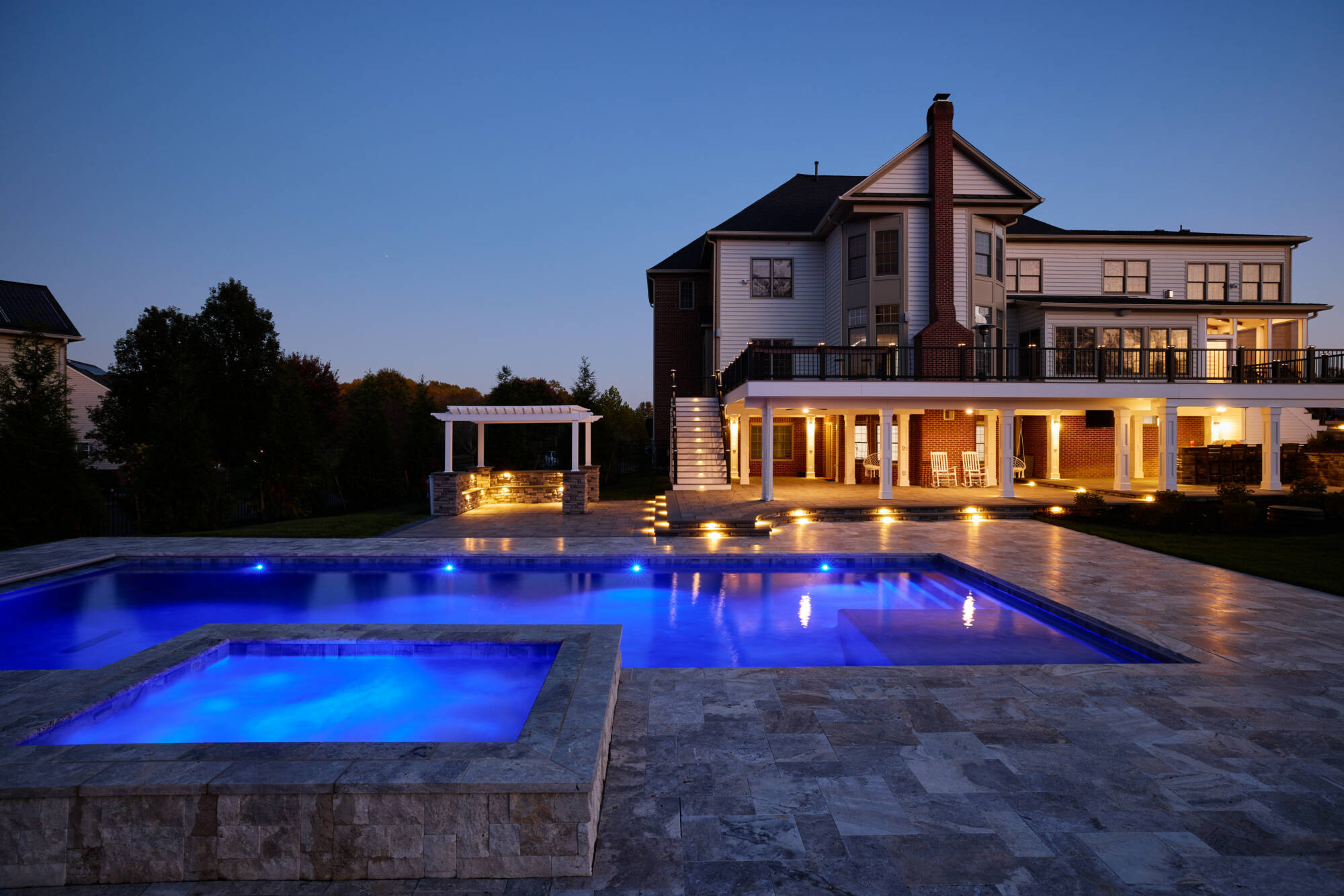 Give Your Family the Gift of a New Outdoor Living Space
This holiday season, why not give the gift that keeps on giving? If your backyard leaves something to be desired, go big and give your family the gift of a new outdoor living space. December is the best time to start planning an outdoor living project. That's because it's easy to get estimates from contractors because they're not as busy, and you can lot in some great financing rates.
Start collecting ideas and getting inspiration now to have a great summer outdoors in 2023. Here are some of the most popular options:
Inground Pool
Everyone loves a pool. Whether you want an inground pool you can swim laps in or a tropical pool paradise with a rock waterfall and slide, now is the time to start planning. Go even further towards a resort-like setting in your backyard by adding a spa and tanning ledge.
Related Reading:
Paver Patio
If you have a sad-looking concrete slab of a patio or no patio at all, adding a paver patio is one of the best ways to open up and beautify your backyard. You greatly increase your outdoor living space, and you'll find that you and your family spend a lot more time outdoors when you have a beautiful and relaxing place to hang out.
Related Reading:
Outdoor Kitchen
Do you like to grill? Do you like to entertain? Adding an outdoor kitchen, complete with a bar area and outdoor dining room area is a sure way to enhance your outdoor experience. Add an outdoor fireplace and hang a large screen outdoor TV, and you increase your options immensely.
Related Reading: Avoid These 6 Outdoor Kitchen Mistakes
Pergolas and Pavilions
Add vertical interest and protect your outdoor kitchen and your guests by including a pergola or pavilion (or both!) into your design plans. They provide shelter from the sun and rain, and protect your investment – all while adding beauty. It's a win-win!
Get a Better Outdoor Experience with Lazo
If you're inspired to give the gift of an outdoor living experience, check out our Gallery page for examples of our work. If you like what you see, we would be happy to schedule a design consultation before the end of the year. Our mission is to provide you with the better outdoor experience you deserve.
We listen to what you want to accomplish, and we give you options to achieve your dreams. We are now booking projects for 2023. We work with homeowners throughout central Maryland. Get a free estimate for your project by filling out the contact form or calling 866-568-6268.