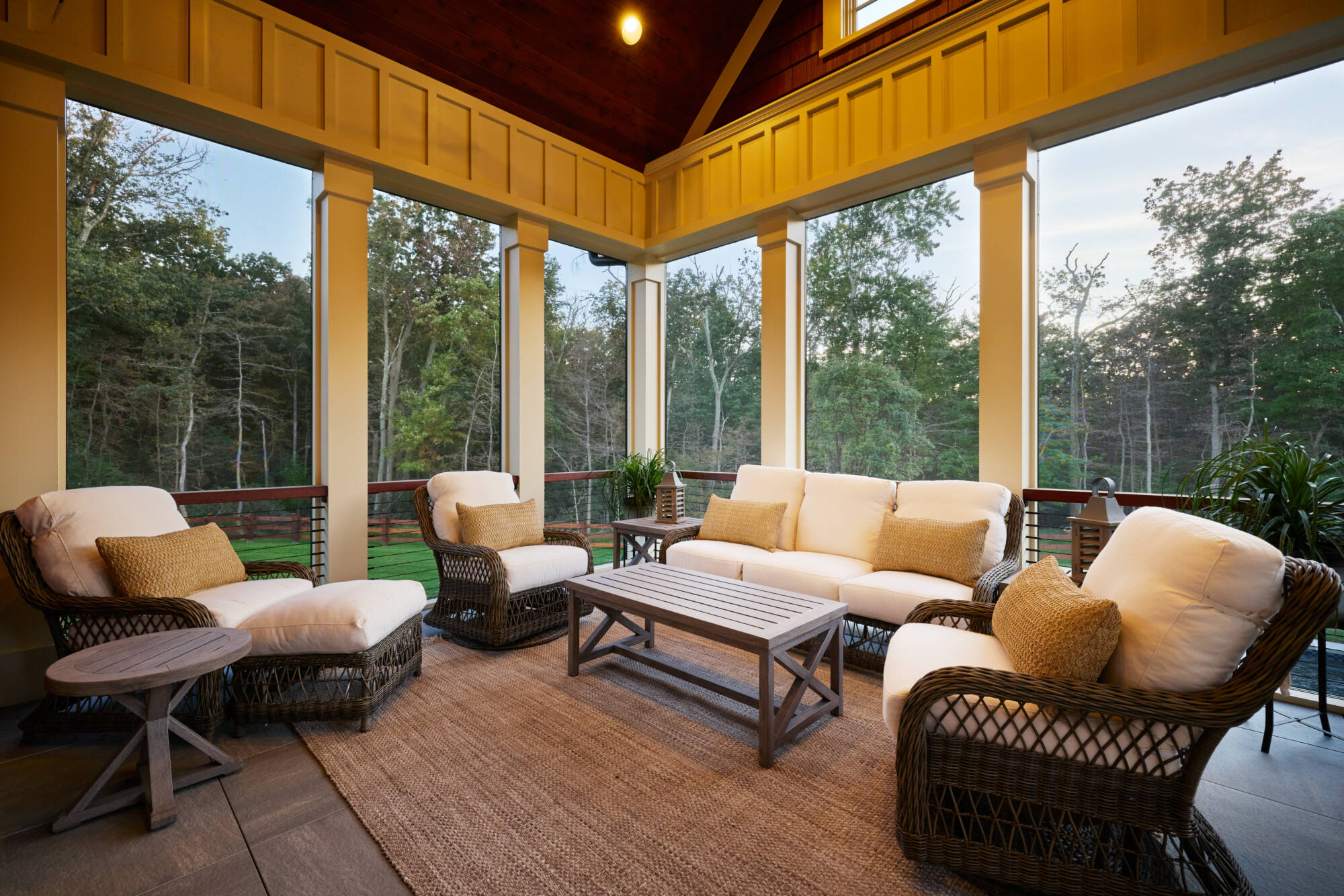 The Addition Your Home Is Missing
Did you spend most of the summer outdoors? Are you a bit sad now that the weather is getting colder? Don't despair. With a 3-season room addition, you can enjoy the views of the outdoors as it gets colder. You can also entertain for the holidays with the cold-tolerant family members gathering out on the patio but have a comfortable area for those who would rather be protected from the elements.
Keep reading to learn more.
What Is a 3-Season Room?
A 3-season room, also known as a three-season room, sunroom, or patio enclosure, is a home addition that encloses your deck or patio with a roof and glass walls. It gives you the benefits of being outdoors – you can see the kids playing in the yard or watch the birds at the feeder while you sip your morning coffee – but you're protected from the elements.
The 3 seasons refer to spring, summer, and fall. If the weather cooperates and you utilize space heaters, you may be able to use a 3-season room in the winter, as well. This is especially true if you have southern exposure. They are especially popular for homeowners with smaller homes who want more living space, or homeowners who want to see the outdoors without being bothered by mosquitoes, heat, or cold.
How Is a 3-Season Room Built?
The most common way to get a 3-season room is to convert an existing patio, deck, or porch. But you can also build one from scratch. The addition or conversion physically attaches to your house. It is not a stand-alone addition. Your contractor will add glass window walls and a solid roof (or roof with skylights) to create your addition.
The roof and window style can match your home's architecture, so it looks like the addition is original to your home. You will also want to install light fixtures, and add one or more ceiling fans to the mix, as 3-season rooms do not have AC.
Benefits of a 3-Season Room
We've already talked a little bit about the benefits of a 3-season room, but here's what we hear most often from homeowners who request one:
You can enjoy the outdoors while being protected from the elements.
You get additional living space.
You can entertain friends and family both indoors and outdoors.
A 3-season room is a much more affordable home addition because it doesn't require insulation, plumbing, or HVAC system.
If a 3-season room sounds like the ideal addition to your living and entertaining spaces, fall is a great time to look into hiring a contractor.
Get a Better Outdoor Experience with Lazo
While the majority of our work is related to your outdoor living spaces (think landscape design, decks, patios, and outdoor kitchens), the team here at Lazo can also help you turn an existing deck, porch, or portion of your patio into a 3-season room, or patio enclosure. We can also build your deck as a 3-season room from the start. Bring the outdoors in with floor to ceiling glass walls.
We work with homeowners throughout central Maryland. Get a free estimate for your project by filling out the contact form or calling 866-568-6268.