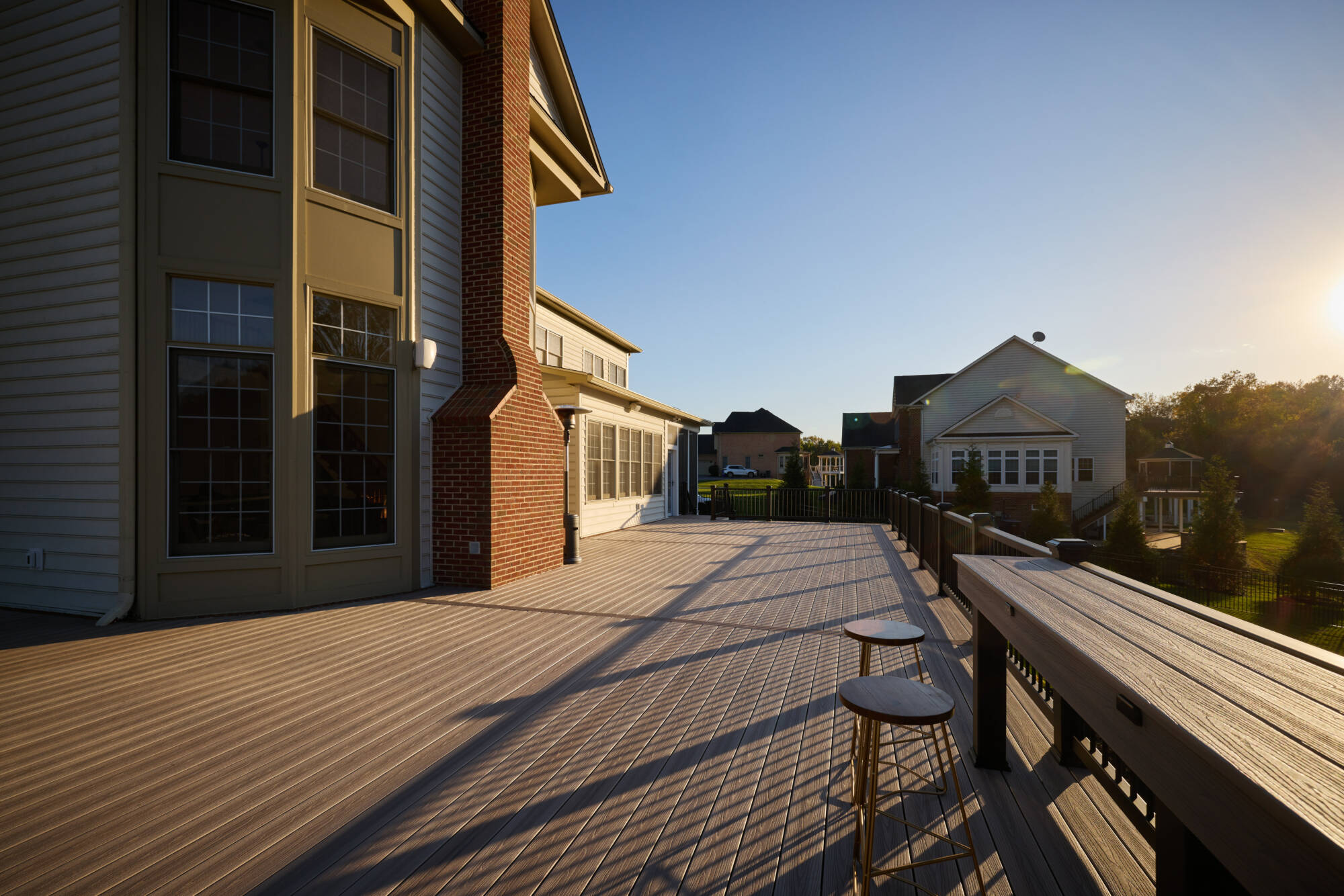 Expand Your Outdoor Living Space with a Deck
No matter how cold it is outside, some of us are always thinking about outdoor living. Here at Lazo, it's because that's our business. Today, we're going to focus our thoughts on how you can expand your outdoor living space with a deck.
Deck Design Options
Your deck design options are limited only by your imagination. If you grew up with a tiny, single-level deck tacked on to the back of your parents' house, prepare to expand your horizons. Today's decks are multi-level, elevated with a patio underneath, and built with high-end materials and stylish railings. Browse our Gallery for some ideas.
Think about if you want space to include an outdoor kitchen, and where you would place that. Decide if you want more than one staircase leading to the ground. If your deck runs the full length of the back of your house, you may want more than one, or a wider staircase in the center.
If you have young children, consider adding safety features such as higher railings or gates at the top of stairs. Gates are also a good option if you let a pet enjoy your deck.
Consider Enclosing a Portion of Your Deck
If your deck is going to be large, consider enclosing a portion of it. With a roof and screen windows, you keep the bugs out in the summer, and can utilize your deck on the hottest summer days, or even when it's raining. A roof also allows you to add a ceiling fan and overhead lighting, creating the perfect spot to entertain or relax without being pestered by mosquitoes.
Related Reading: The Addition Your Home Is Missing
Can You Build a Deck in the Winter?
Yes, we most certainly can. Even if the ground is frozen, we have the needed equipment to dig down and install the supporting structure safely. As long as there aren't several feet of snow on the ground, we can install your custom deck using high-quality materials including Fiberon and Brazilian Hardwood.
There's no need to wait until spring to get your new deck. And, if you add a patio heater, you can enjoy some starry winter evenings on your deck, or have a safe place for the kids to build a snowman if we get enough snow.
Get a Better Outdoor Experience with Lazo
At Lazo, our mission is to provide our customers with beautiful decks and hardscaping elements that give you the better outdoor experience you deserve. We listen to what you want to accomplish, and we give you options to achieve your dreams.
If you're looking to replace an old deck or build a brand new one, we can help. We work with homeowners throughout central Maryland. Get a free estimate for your project by filling out the contact form or calling 866-568-6268.