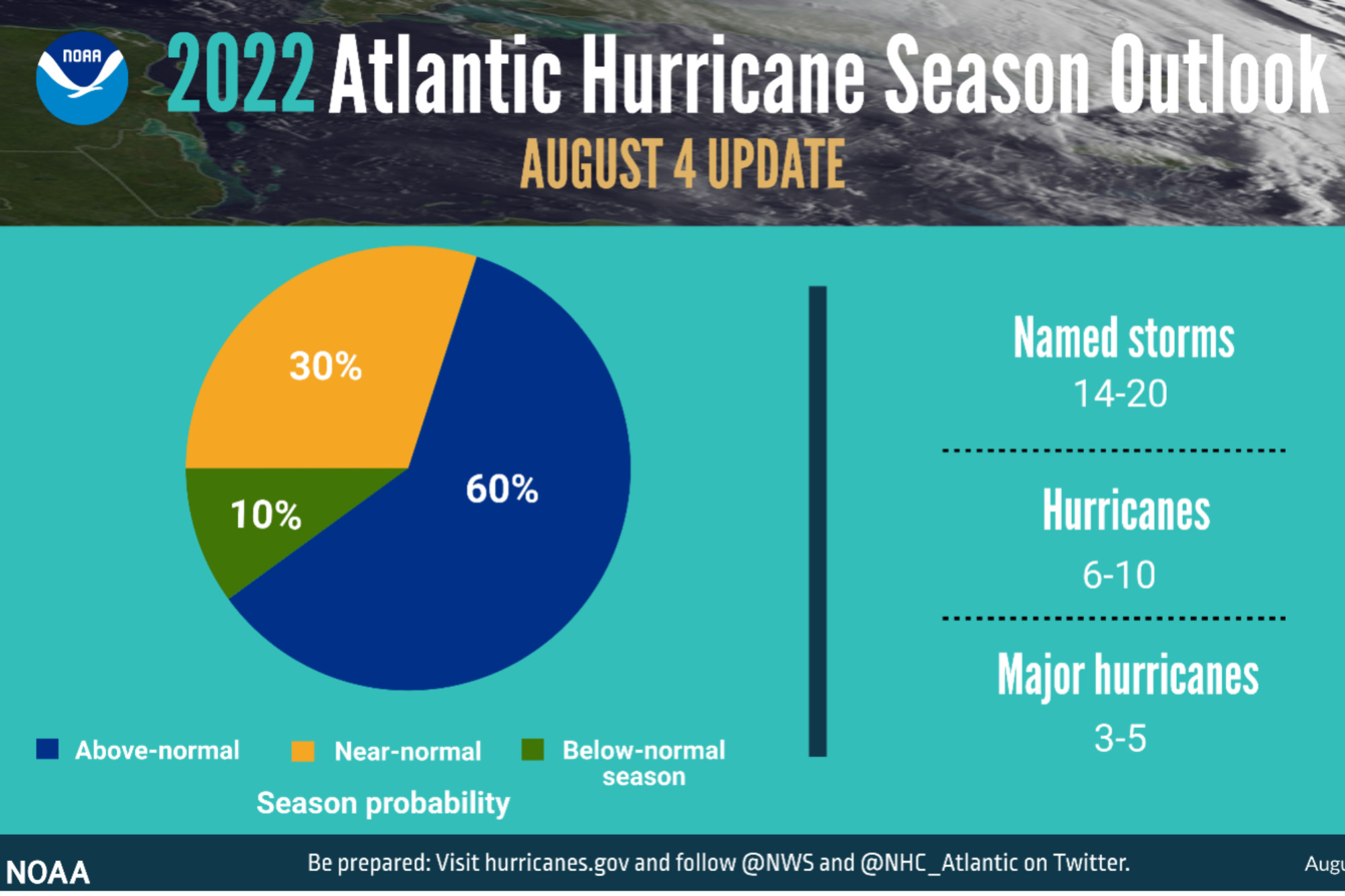 Protect Your Outdoor Living Space During Hurricane Season
The Mid-Atlantic Hurricane Season is here. While it's been slow to get started, that's no guarantee that September and October won't see back-to-back hurricanes and tropical storms. Your best plan to protect your outdoor living space is to have a plan, and prepare ahead of time.
We've pulled together some tips. Some of these are things you can do well ahead of any forecasted storm, while others are when a storm is imminent.
1.    Trim Trees and Clear Dead Branches
You can do this all around your property, but it's especially important to trim trees and clear dead branches from trees near your home. Don't leave any branches overhanging your roof. You're asking for trouble. Hire a professional tree service to do this to ensure everything is done right.
2.    Seal Your Deck
If you didn't do this in the spring or earlier this summer and we have a dry, sunny spell in the forecast, you can seal your deck. This will help prevent water damage to a wood deck due to protracted rain.
3.    Make Room in Your Garage or Shed
You may need to rearrange or get rid of some stuff in your garage or shed to make room for what you need to do in tip #4.
4.    Secure Loose Items on Your Deck or Patio
At least a day or two before heavy rains and high winds are supposed to start, you need to secure loose items on your deck or patio. You want to prevent them from blowing away, breaking, or becoming saturated. This generally means storing them in a protected area such as your garage or shed.
This includes:
Patio Furniture Cushions
Lightweight Patio Furniture
Patio Umbrellas
Hanging Baskets
Potted Plants
Decorative Items
Outdoor Rug
5.    Don't Forget the Pool
If you have an inground pool, drain about a foot of water out of it. This will allow for heavy rain without your pool overflowing. Don't put on your pool cover. It could be ripped away by heavy winds, or damaged by falling or blowing debris. It's easier to clean out your pool than replace a ruined pool cover.
If we're lucky, you won't need to use any of these tips because a hurricane or tropical storm is bearing down on us. #1 and #2 are things you should do anyway. While it won't affect your outdoor living space, be sure to make sure your gutters and downspouts are clear of any debris. This will help prevent flooding in your basement if we experience high rainfall totals.
Get a Better Outdoor Experience with Lazo
If the hurricane season leaves our part of Maryland unscathed, our hardscaping and landscaping teams will be hard at work. Days of rain and saturated ground, however, will delay outdoor living projects. Keep this in mind when you call us to schedule your project.
We serve homeowners in the greater Baltimore, Maryland area as well as York and Lancaster counties in Pennsylvania. Use the contact form to schedule a free estimate, or call us at 410.780.0870.