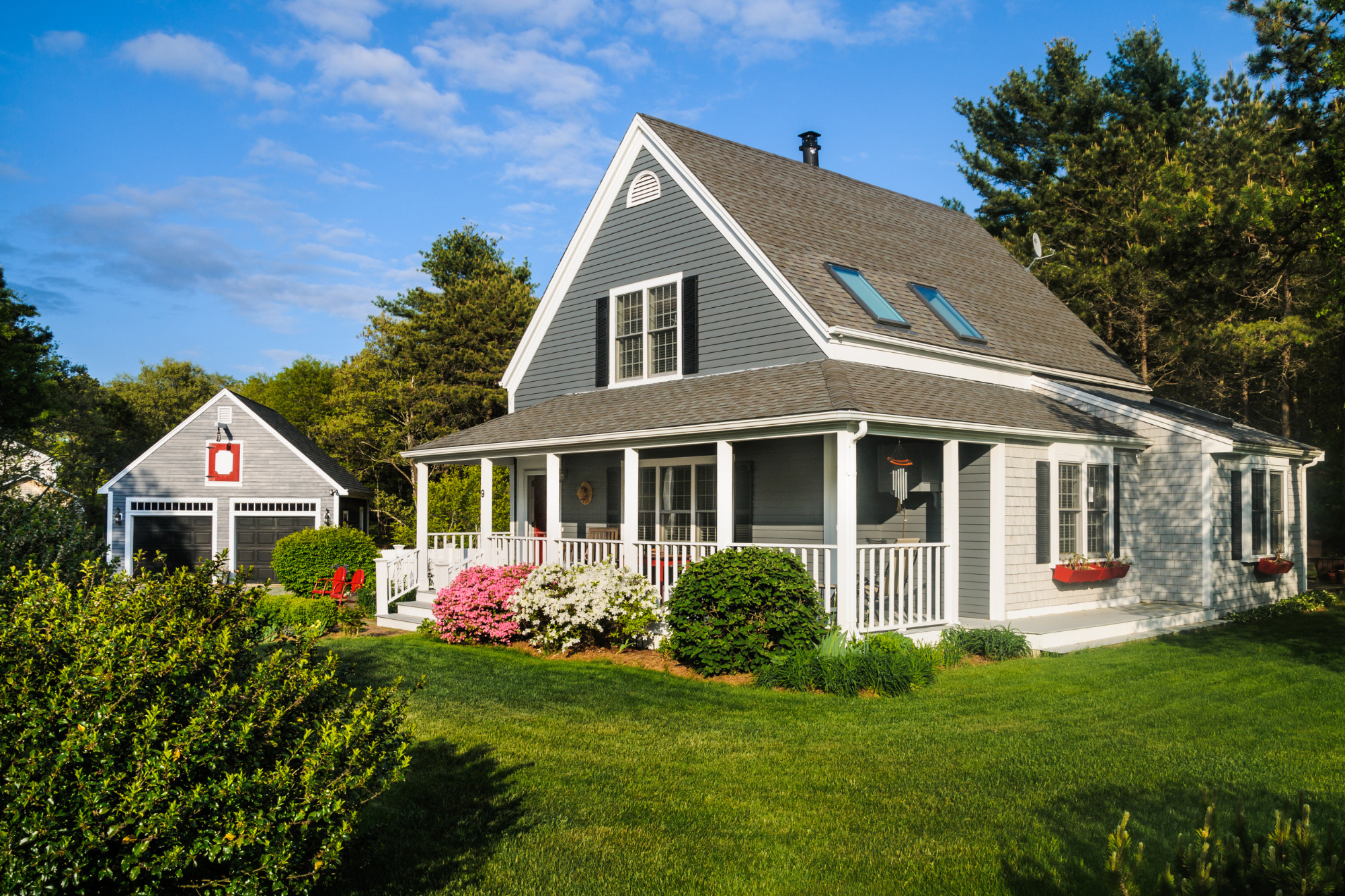 Upgrade Your Curb Appeal This Spring with These Landscaping Ideas
As a homeowner, you know the drill. As soon as the weather allows and the ground has dried out a bit, it's time to go clean up the yard. This includes gathering tree branches and twigs, as well as raking the leaves out of the yard and garden beds. This year, why not do more and make some changes to upgrade your curb appeal? We've pulled together some landscaping ideas that can help you do just that.
1. Add New Flowers, Shrubs, or Trees
Now, to be honest, if you don't have a lot of landscaping in your yard already, you could add all of the above. Just be careful to plant things where they will thrive, and have room to grow to their full size. Add color with some bright spring annuals and a flowering tree. Spring is a great time to remove anything that may have died over the winter or remove something you've never been happy with, such as a shrub or bush.
2. Add New Edging
If you don't have any edging around your garden beds, or you still have that ugly black rubber stuff, this is an easy upgrade. Choose stacked stone or landscape pavers that coordinate with your home and use them to create new edging. It will give your garden beds a clean, finished look.
3. Add Mulch – The Old Standby
You can add to your home's curb appeal very easily by applying fresh new mulch. You would want to do this after adding any new plant material or edging. Whether you choose black, red, or brown, it will brighten the look of your garden beds and add to your curb appeal. And of course, it will keep the weeds down! Just be careful not to let mulch get deeper than 4" and keep it 3" away from the trunks of trees.
4. Camouflage Eyesores
Every yard has them. Whether you have an electric box, cable box, or garden hose, you can take steps to camouflage them so they're not so noticeable. This may be by strategically placing a potted plant, adding a lattice enclosure that is easily moved, or getting a nice hose reel that disguises your hose.
5. Add Landscape Lighting
A fast and easy way to add curb appeal at night is to add landscape lighting. Consider aiming uplights at your house to highlight architectural features, as well as downlights in a tree to create a moonlight effect. This is in addition to any pathway lights you add for safety. Now is also a good time to update your entryway lighting fixtures if they look outdated.
6. Add a Seating Area
Yes, really. You don't have to hide in your backyard all the time. Add a nice bench to a shady area of your front yard, or add some rocking chairs to your front stoop or porch. It gives you a place to relax while the kids play, or an opportunity to take a break while working in the yard. You can also add potted plants to brighten the seating area. 
Who knows? You might also have a conversation with a neighbor who's walking by.
7. Upgrade Your Mailbox Area
This is another easy landscaping idea that will enhance your curb appeal. You can create a garden bed around the mailbox posts by digging up sod. Choose low-maintenance plants such as daylilies and Black-eyed Susan to brighten the area. Mulch to keep out weeds. You can also replace your mailbox if it's seen better days, paint the post, or add new address numbers.
8. Paint or Upgrade Your Shutters
This idea doesn't have to do with your landscape design but can have a big impact on curb appeal. If you haven't given your shutters any TLC in the last few years, take a close look at them. Are they cracked, or is the paint chipping? Is it faded? Now go out to the street and take another look. Do they seem to be different colors? That may be because of the way the summer sun hits your house. Consider painting or switching out your shutters.
9. Hire Professionals for an Overhaul of Your Landscape Design
If you want to do more than plant a few flowers and add a bit of edging, you may want to hire professionals. A landscaping team can make quick work of creating new garden beds, planting trees, and even replacing an old sidewalk with a new paver walkway. 
Get a Better Outdoor Experience this Spring with Lazo
We hope you've found these curb appeal landscaping ideas helpful. Most of them are DIY ideas. If, however, you have a bigger project in mind, we can help. Many Central Maryland homeowners depend on Lazo Landscaping for landscape design, landscaping, and hardscaping services. We have experience turning a drab and overgrown yard into a beautiful outdoor living space.
Simply fill out the contact form to get a free estimate. You can also call 866.568.6264 during regular business hours.