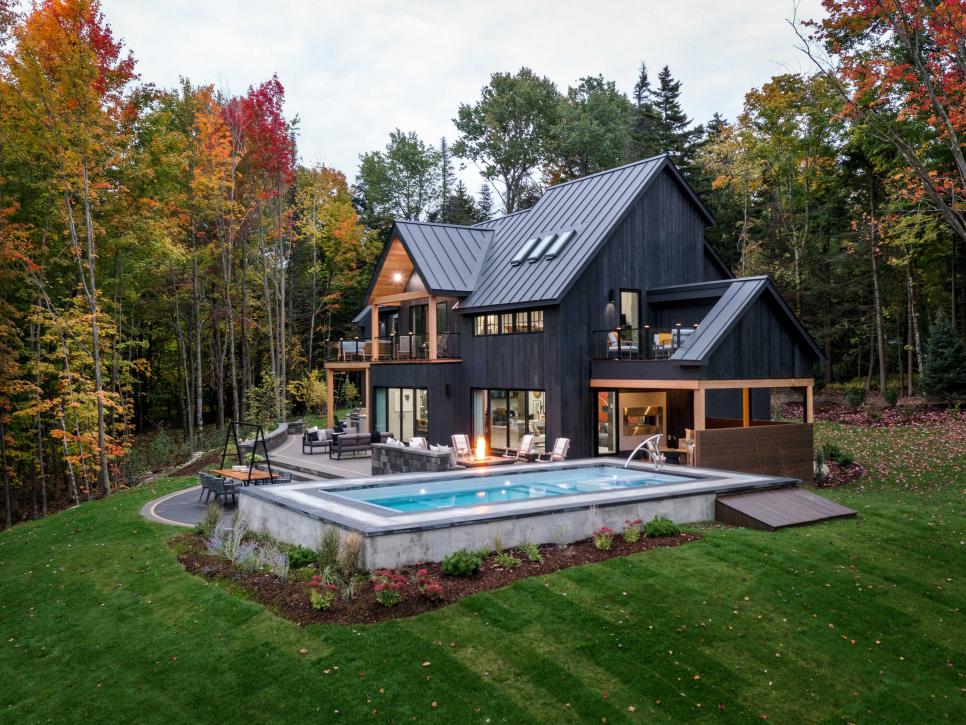 HGTV's Dream Home: Get Inspired
You know, when most people look at HGTV's Dream Home every year, they get inspired by the architectural design, interior design, and clever use of materials and energy-efficient features. For the team here at Lazo, we get inspired by what they do with the exterior – the outdoor living spaces.
And that's even more true this year, with the dream home in Warren, Vermont. That's because the 2022 Dream Home has almost as much square footage outside as it does inside. Let's take a look at some of the fantastic features: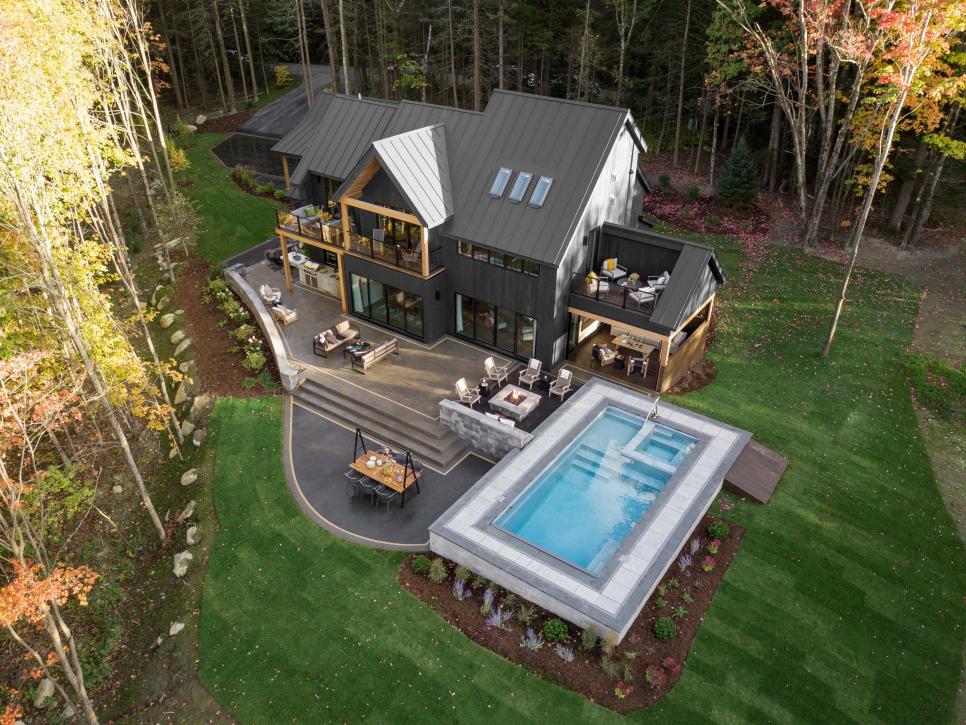 Modern Inground Pool and Spa
Like Maryland, Vermont has 4 seasons, so this modern inground pool and spa combo is heated for use well beyond the summer months. The designers used 3 different kinds of pavers around the pool area to give it an architectural feel. And, of course, the hot tub is integrated into the pool.
We can do something similar for you with The Exquisite model from Imagine Pools. Or if you have a smaller space, we can put in an inground pool and spa that fit your needs and space.
Fire Pit and Built-in Seating
Next to the pool is a beautiful fire pit, along with built-in seating in the form of a wall separating the fire pit area from the outdoor dining room. Warm-up by the fire pit on a chilly evening. S'mores, anyone?
We install all shapes and styles of fire pits, using quality materials like those you would find at the Dream Home.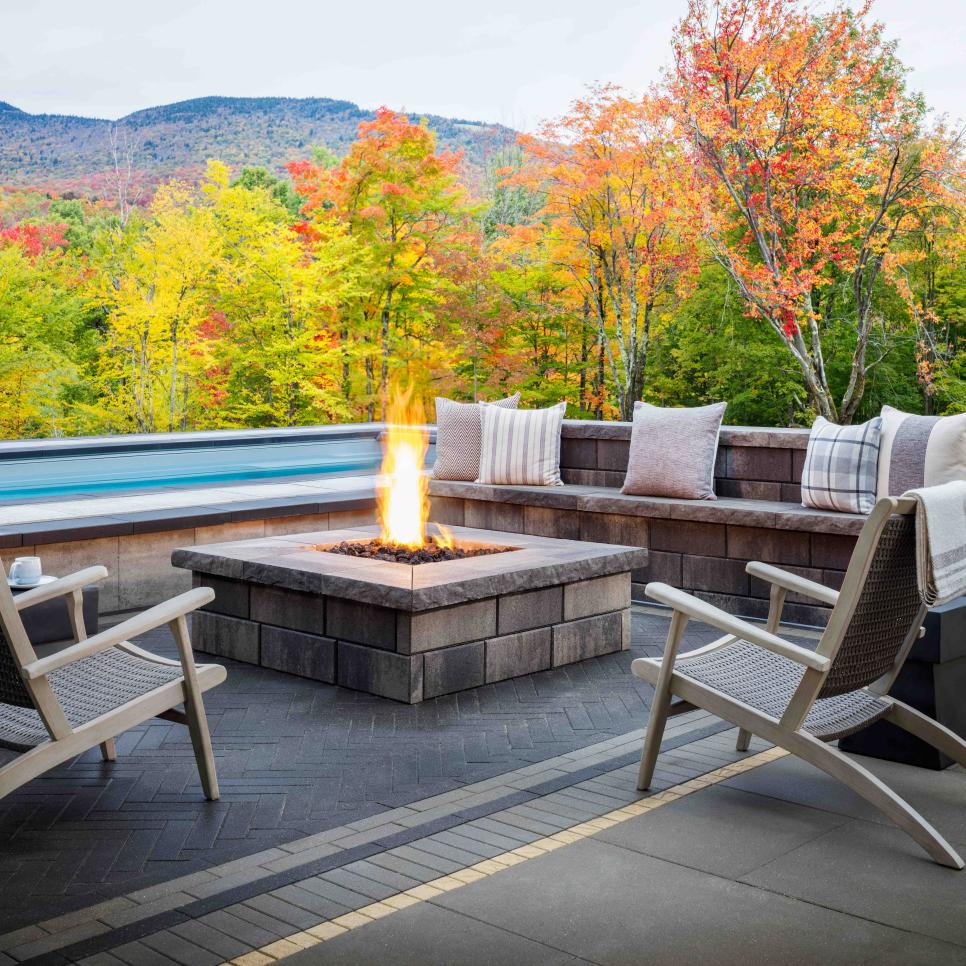 Outdoor Living Room
The designer created an outdoor living room by simply adding some outdoor furniture on the other side of the glass wall from the indoor dining room. His idea is when people finish eating indoors, they can enjoy time on the patio outdoors. Of course, you could have guests gather for cocktails outside before dinner as well, and then move indoors when dinner is served.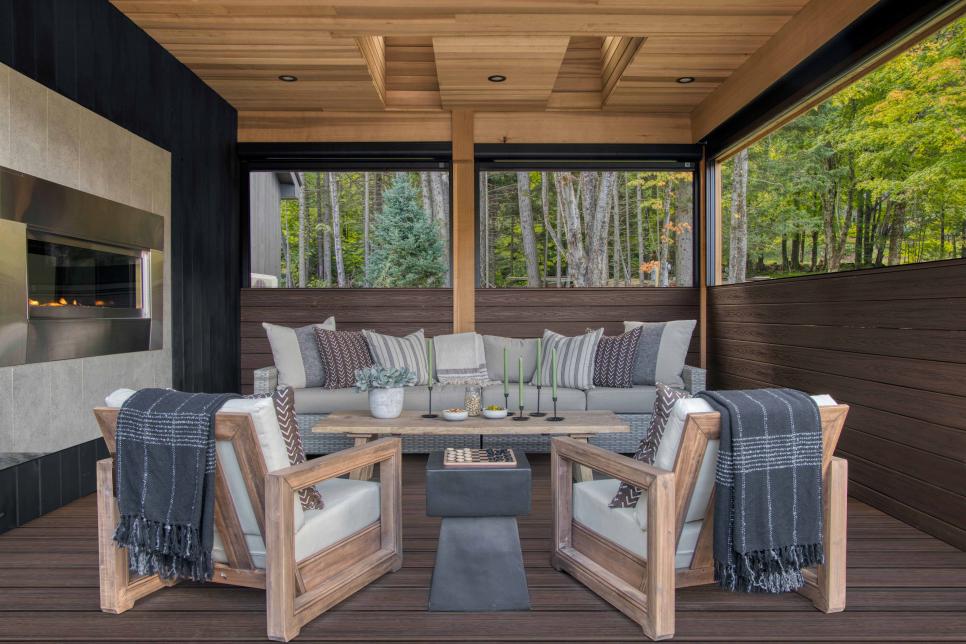 Outdoor Dining Room 
The outdoor dining room is down the steps from the living room and next to the pool. This is another area where you can take inspiration from the Dream Home, but use furniture that suits your own tastes. We could also add a pavilion to provide shelter from the sun or rain, which also allows you to put in custom overhead lighting and/or a ceiling fan.
Let's face it – the summers in Maryland are a lot warmer than the summers in Vermont!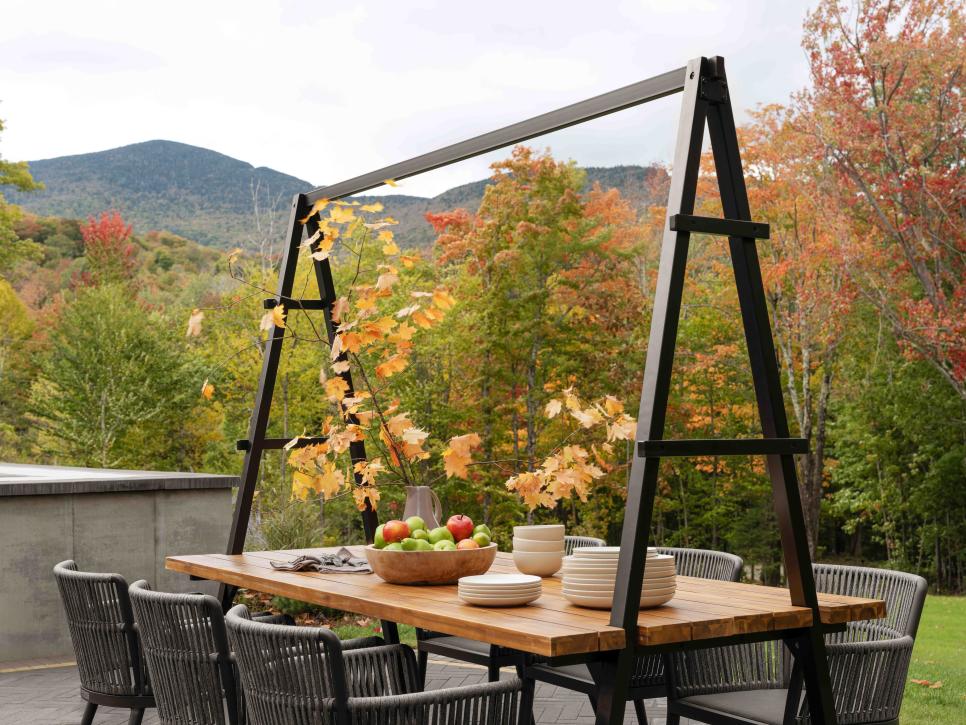 Covered Outdoor Kitchen
The Dream Home also comes with one of the most popular outdoor living spaces around – a covered outdoor kitchen. With a gas grill, sink, cabinets, and food prep area, it will allow the eventual owner plenty of flexibility in cooking. A fun idea is they placed the kitchen near a "pass-through" window, so someone in the kitchen inside can pass through something the cook needs outside. 
RELATED READING
Avoid These Outdoor Kitchen Mistakes
Outdoor Cocktail Lounge 
Tucked around the corner, the designer placed another table and chairs with built-in seating and calls it an outdoor cocktail lounge. We can take it one step further, and design and install an outdoor bar for you, complete with sink, kegerator, wine cooler, cabinets, bar heigh seating, and more.
Create Your Own Dream Home Outdoor Living Spaces with Lazo
While we can't build your dream home or transport you to Vermont, we can design and build your dream outdoor living spaces. Check out our Gallery for some examples of our work, and visit the various pages for the features you're interested in for even more photos.
We offer a better outdoor experience with our hardscaping and landscaping services. We work with homeowners throughout the greater Baltimore area, as well as York and Lancaster counties in Pennsylvania. Call 866-568-6264 or use the contact form to set up a free estimate.