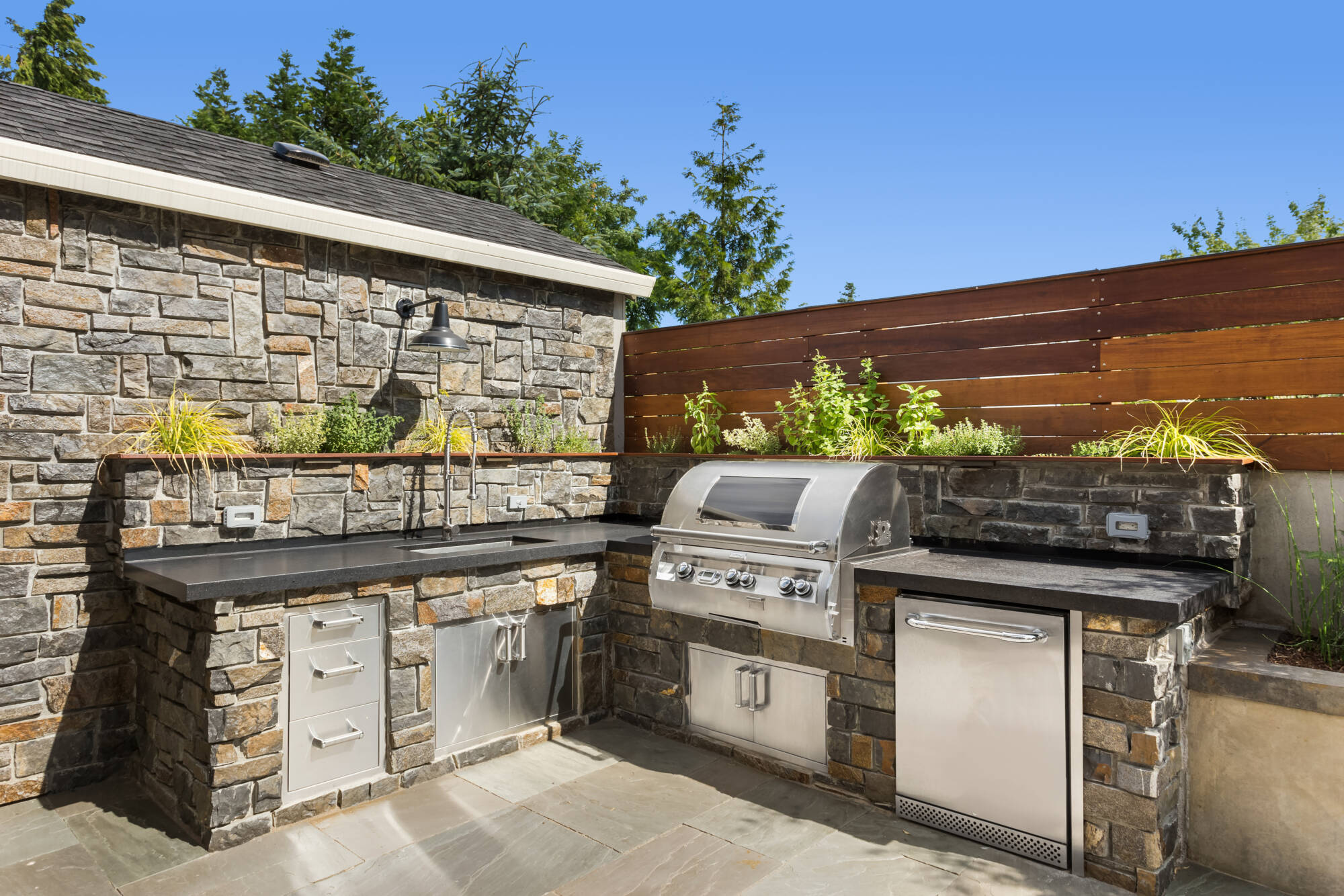 Backyard Grilling Ideas for Memorial Day Weekend
Memorial Day weekend is traditionally the start of summer and outdoor grilling season. If you're hosting a party, think about going beyond the traditional hotdogs and burgers. You may need to grill a few of those to keep small children happy.
This is an ideal time to make use of your outdoor kitchen so that you can keep food items cold until they're ready to hit the grill, as well as put away leftovers without leaving the action outdoors.
We've searched the internet for some new grilling ideas to inspire you. Let's dig in!
Mahi-Mahi Tacos
Everyone loves a good fish taco, and these Mahi-Mahi tacos go beyond good to mouth-watering. Mahi-mahi is a meaty fish that stands up well on the grill, so it's ideal for tacos. This recipe results in a blackened fish, and the addition of a pineapple-jalapeno salsa is genius.
Key West Grilled Chicken
If you have time, try marinating this Key West Chicken overnight for the most flavor. Get a bunch of fresh limes and you can use them when you serve this chicken, or in your favorite beverages. This chicken pairs well with corn and black bean salsa.
You probably have your favorite recipes, too. But we think it's fun to try something new every once in a while!
Don't Forget Vegetarian and Vegan Options
More and more people are cutting back on their meat intake, or eliminating meat, poultry, and fish from their diets altogether. Go beyond providing a frozen veggie burger. Beyond Meat sells pre-made burger patties, and there are a number of tasty options featuring veggies. Some of your meat-loving guests may love them as well.
Here are two of our favorites:
Portobello Mushroom Burger
Giant portobello mushroom caps are meaty and make an excellent burger. Jazz it up with a marinade, a sesame seed bun, roasted red peppers, and a slice of cheese (vegan options too!) for a delicious vegan or vegetarian burger.
Thai-Inspired Cauliflower Steaks
Cauliflower is an underrated vegetable, especially when you grill it. Thai-inspired cauliflower steaks are easy to prepare and delicious to eat! Make sure to get a good char on them. Using soy sauce instead of fish sauce makes them vegan.
Veggie Sides
Really, no recipes are needed for these. You can do veggie kabobs marinated in Italian salad dressing for an easy side. If you want to make a classic potato salad or coleslaw, consider using Hellmann's vegan mayonnaise(tastes like the real thing). This way, everyone can eat it.
RELATED READING
Avoid These 6 Outdoor Kitchen Mistakes
Get a Better Outdoor Experience with Lazo
The team at Lazo wishes you a happy and safe Memorial Day. If as you are out in your yard this weekend you get to thinking, "Wow, it would be nice to have…" get in touch. We can help you with just about any outdoor living project for your backyard. From landscaping to hardscaping to inground pool installation, we do it all.
We serve homeowners in Baltimore City and County, Harford County, Cecil County, Carroll County, Frederick County, Montgomery County, Howard County, Prince Georges County, and Anne Arundel County. Use the contact form to set up a free estimate, or call 866-568-6264 to get started on your personal paradise!