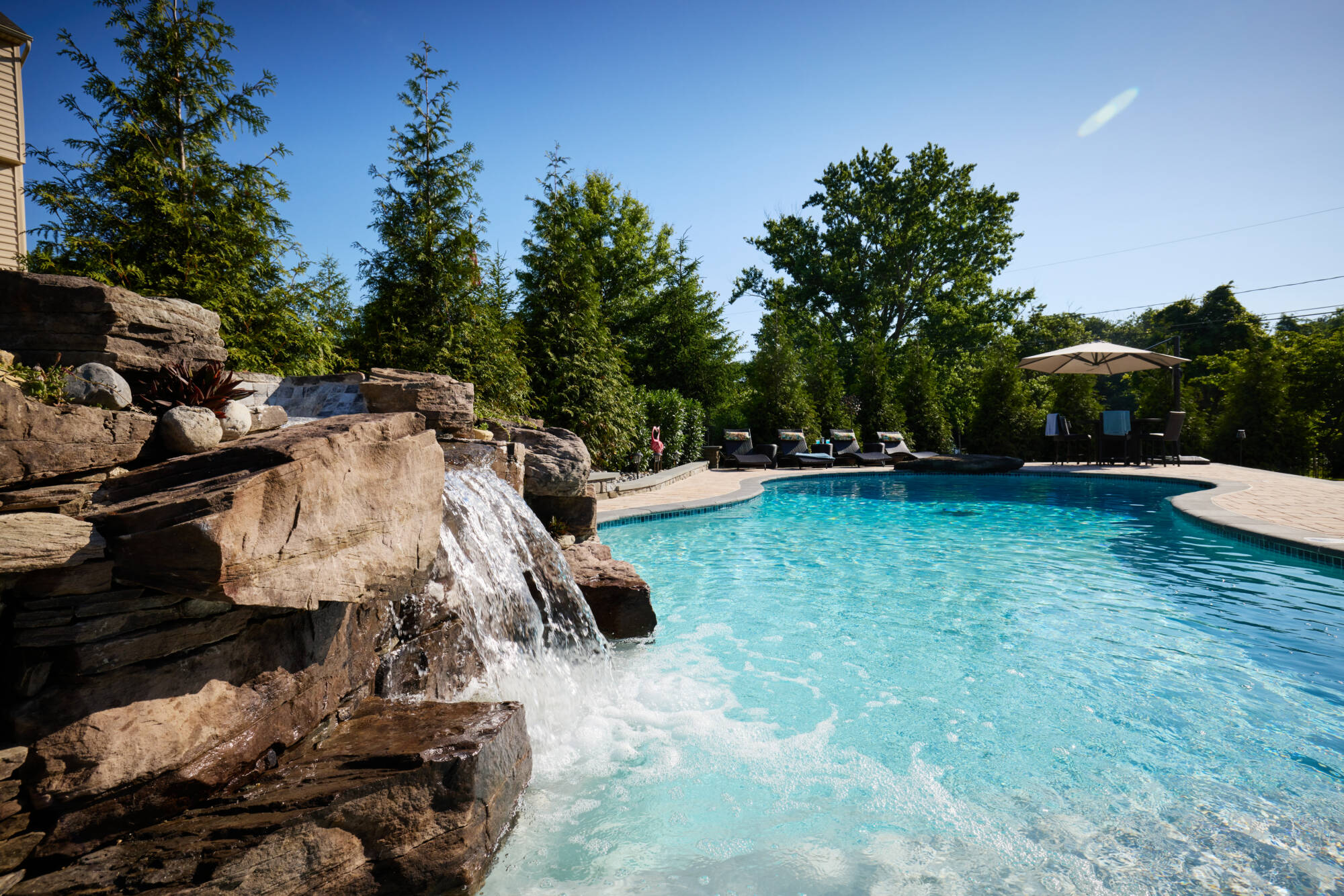 Our Favorite Backyard Escapes
Summer is the perfect time to enjoy the outdoors. And if you're like us, you're always looking for ways to enhance your outdoor living space to make it more enjoyable for family and friends. Today, we're going to take a look at some of our favorite backyard escapes.
Let's get started.
Backyard Escape #1: Pool Paradise
Our staff's favorite backyard escape, hands down, is an inground pool. An inground swimming pool is something the whole family can enjoy. Create your personal pool paradise with a fiberglass or custom gunite pool, and you'll enjoy it for years to come. Do your research to determine what type of pool, as well as what size pool, would best fit your yard and your family.
Related Reading: Must-have Features for Your Inground Pool
Backyard Escape #2: The Outdoor Kitchen
If you love to grill, and love to entertain, an outdoor kitchen is a no-brainer. We think food of all kinds tastes better when it's grilled. By installing an outdoor kitchen, you avoid having to keep running into the house to get something out of the fridge or the pantry. You're in the center of things outdoors and can chat with your guests while you cook, instead of being cooped up in the kitchen.
Related Reading: Avoid These Outdoor Kitchen Mistakes
Backyard Escape #3: The Fire Pit Area
Installing a fire pit in your backyard creates a great conversation area that you can use nearly all year long. Whether you install it on your patio with built-in seating or put it in a secluded area of your yard depends on how big your yard is and how much privacy you want. If you have a large backyard, you could do both. Create an outdoor room centered around the fire pit.
Related Reading: Fire Pit Ideas You'll Love
Backyard Escape #4: Underneath the Pergola
Pergolas are growing in popularity. You can have one on your patio to provide shade, protect your outdoor kitchen, and add vertical interest. You could also install one in your garden area. We especially like pergolas we install for families where you can hang a swing or hammock from the pergola. It creates a nice little retreat where you can gaze at the sky, read a book, or just swing.
Related Reading: What Is the Point of a Pergola?
Get Inspired
Which of these backyard escape ideas appeals to you will depend on how you like to spend your outdoor time. Do you like to lounge by the pool or are you the grillmaster? Do you absolutely love a wood-burning fire? Does your outdoor space need to be kid and dog-friendly? Plan your outdoor space accordingly and work with professional hardscape contractors to get the outdoor experience you deserve.
Get a Better Outdoor Experience with Lazo
If you're feeling inspired and want to upgrade your backyard to include some of our favorite escapes, reach out to set up a consultation. We install inground pools, and design and install hardscaping projects of all kinds. We serve homeowners in Baltimore City and County, Harford County, Cecil County, Carroll County, Frederick County, Montgomery County, Howard County, Prince Georges County, and Anne Arundel County.