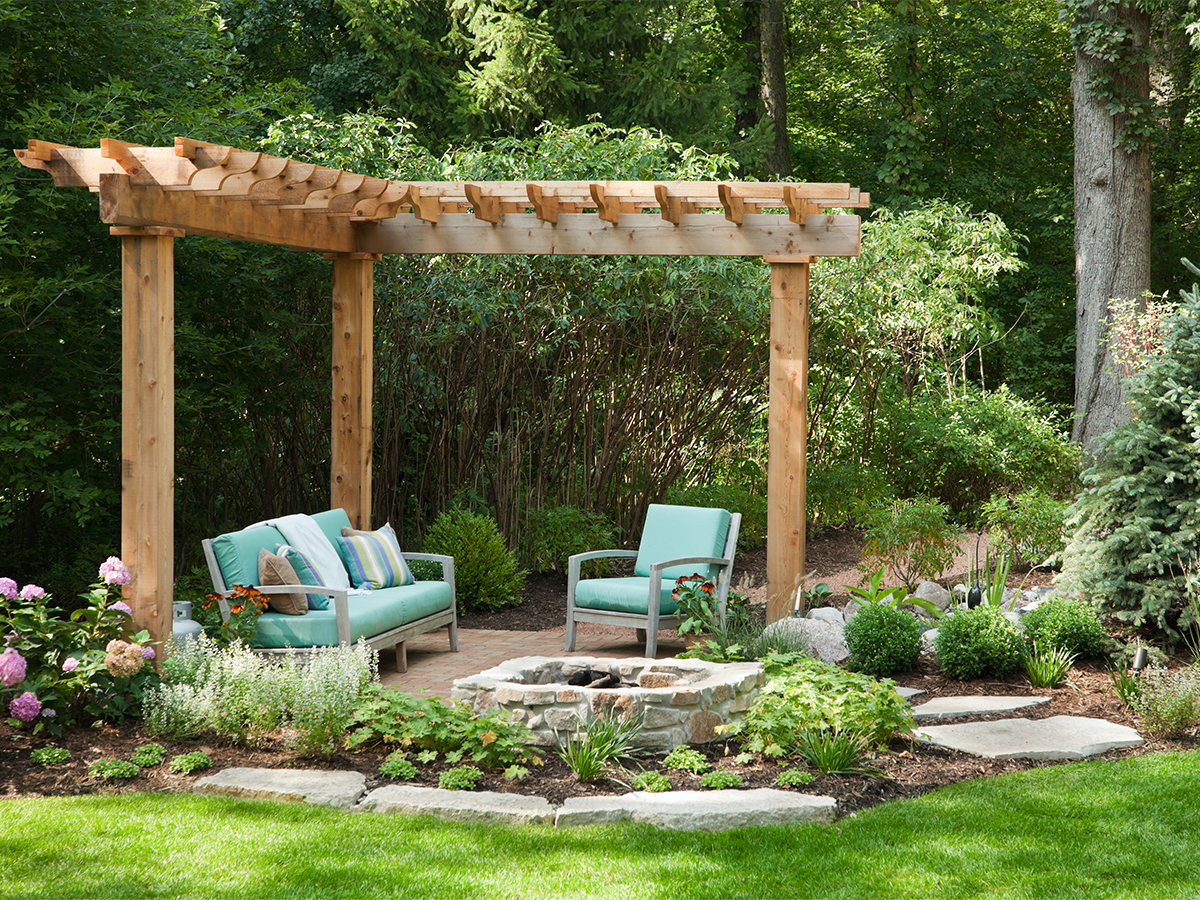 What Is the Point of a Pergola?
A pergola is an increasingly popular addition to outdoor living spaces across America. Before we get to the point, or purpose of a pergola, we should give a short explanation of what one is, in case you hadn't heard of the term before.
A pergola is an open-sided structure, usually with four pillars, and a lattice, or cross beams on top. They are generally 8 to 12 feet tall. The basic structure is an ancient one.
What Is a Pergola with a Roof?
You may have seen a pergola with a roof and wondered if they have a different name. They do, actually. A pergola with a roof is called a pavilion. This can be a fixed roof that mimics the roof of your home, its own style, or a retractable awning.
So, Back to the Point
So, the point of a pergola or pavilion is to provide shade and shelter in your outdoor living space. A pergola is great for a garden area, deck or patio sitting area where you want filtered sunlight, but protection from the full force of the sun. You can use the pergola for hanging plants, or to host vining plants for added beauty.
A pavilion is an ideal solution to provide cover for an outdoor kitchen and dining area. You're protected from the elements, (even rain) but the open sides allow the breeze to move through, and let you see everything that's going on around you. An added bonus is that you can hang a ceiling fan or even a chandelier from the ceiling of a pavilion.
Pergola Designs and Materials
There are a number of pergola designs already available as kits, as well as custom designs from Lazo. Which you choose will depend on the style and size of the pergola or pavilion you want as well as your budget.  We design and install pergolas and pavilions made from a variety of materials, including:
Vinyl
Composite
Cedar
Aluminum
Treated wood
We can also mix materials if that is something that appeals to you. We design and build free-standing pergolas and pavilions, as well as attached pergolas. The latter is physically attached to your home.
Schedule an Estimate for Your Pergola Project
If you're interested in adding a pergola or pavilion to your outdoor living space, we can help. Whether it's a stand-alone project or the finishing touch to your outdoor kitchen, we can custom design and build the pergola or pavilion you've been dreaming of.
Check out our Pergolas page for some samples of our work and more information. If you're looking to turn your pergola ideas into reality, we can help. We work with homeowners throughout Central Maryland and south-central Pennsylvania.