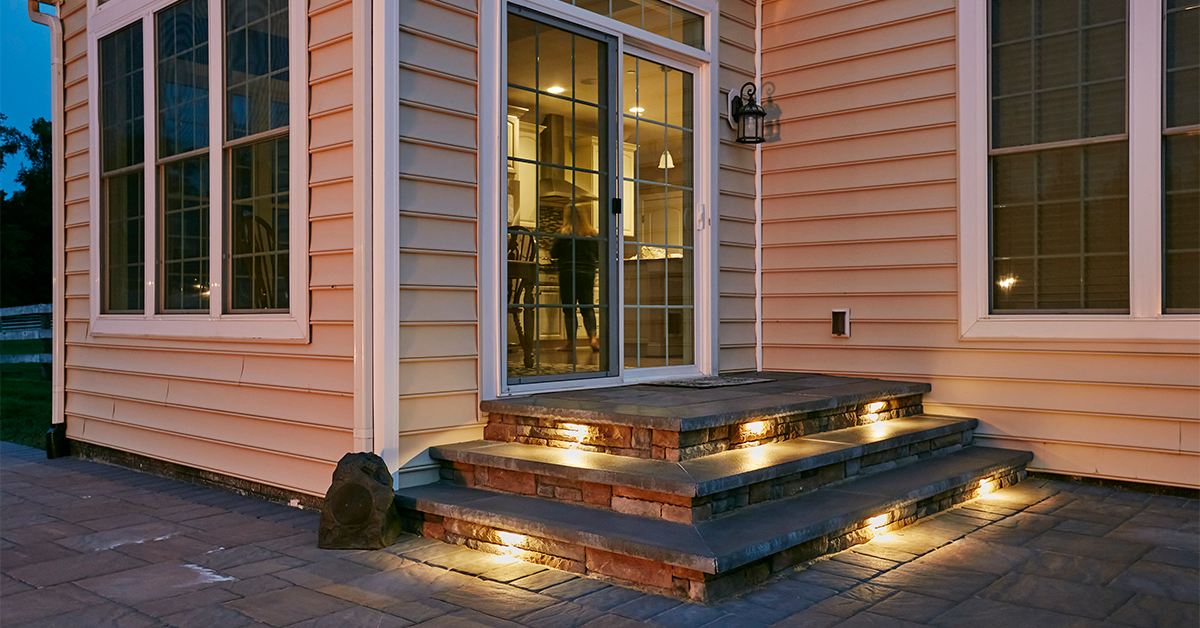 Landscape Lighting to Get You Through the Dark Winter Months
The days are getting shorter and shorter, and the nights are getting longer. But landscape lighting can brighten your property, and your mood. And of course, outdoor lighting in the pitch black of January nights is a safety issue. At the very least, you need to make sure your walkways and patio are well lit.
Since we're approaching December, we thought we would take a look at the benefits of landscape lighting in the winter.
1. A Shining Light in the Darkness
During the winter months, if you have any kind of drive to work, it may be dark when you leave home, and it's definitely dark when you get home. One of the biggest benefits of landscape lighting is you come home to a cheery, well light home and landscape. Outdoor lighting provides a sense of warmth on a cold night. That can mean a lot in those long, cold and dark months after the holidays.
2. Prevent Accidents
Here in Maryland, winter can be wet and slick. Walkways, steps, and driveways can become sheets of ice, posing a danger to you, your family, and your guests. Adding pathway lights and stair lights can help prevent people from slipping and falling. Well-positioned path lights can also help you see where to spread snow and ice melt.
3. The View from Inside
Landscape lighting also provides a great view from inside your home. It can be even more wondrous if there is a new fallen snow. When you look into your beautifully lit backyard, the darkness of winter doesn't seem to bother you as much.
4. Get Outside Sooner
On those strangely warm January or February days, having well-lit outdoor spaces will allow you to snuggle with loved ones around the fire pit, and extend the day just a little longer. And come March, you may even be able to eat dinner outside again!
Landscape Lighting Installation or Upgrades
Installing a landscape lighting system enhances curb appeal, personal enjoyment, and safety. Whether you're installing outdoor lighting as part of a larger project, or upgrading an existing system, we can help.  Energy efficient options include:
Solar landscape lighting
Low voltage landscape lighting
LED landscape lighting
And more
Once we have ordered and received all of the various lighting fixtures, we can install your new landscape lighting in one day, in most cases. If it's part of a larger project, we will incorporate installation into your overall project timeline. Check out our Gallery for some examples of our work.
We Listen. We Give You Options. We Deliver.
If you're planning to get landscape lighting installed, let Lazo Landscaping help. We design and install landscape lighting configurations to highlight the beauty of your property, as well to increase safety. Reach out to get a free estimate from landscape lighting contractors you can trust. Our team will listen to you, evaluate the situation, and give you several design options to choose from. We look forward to hearing from you!