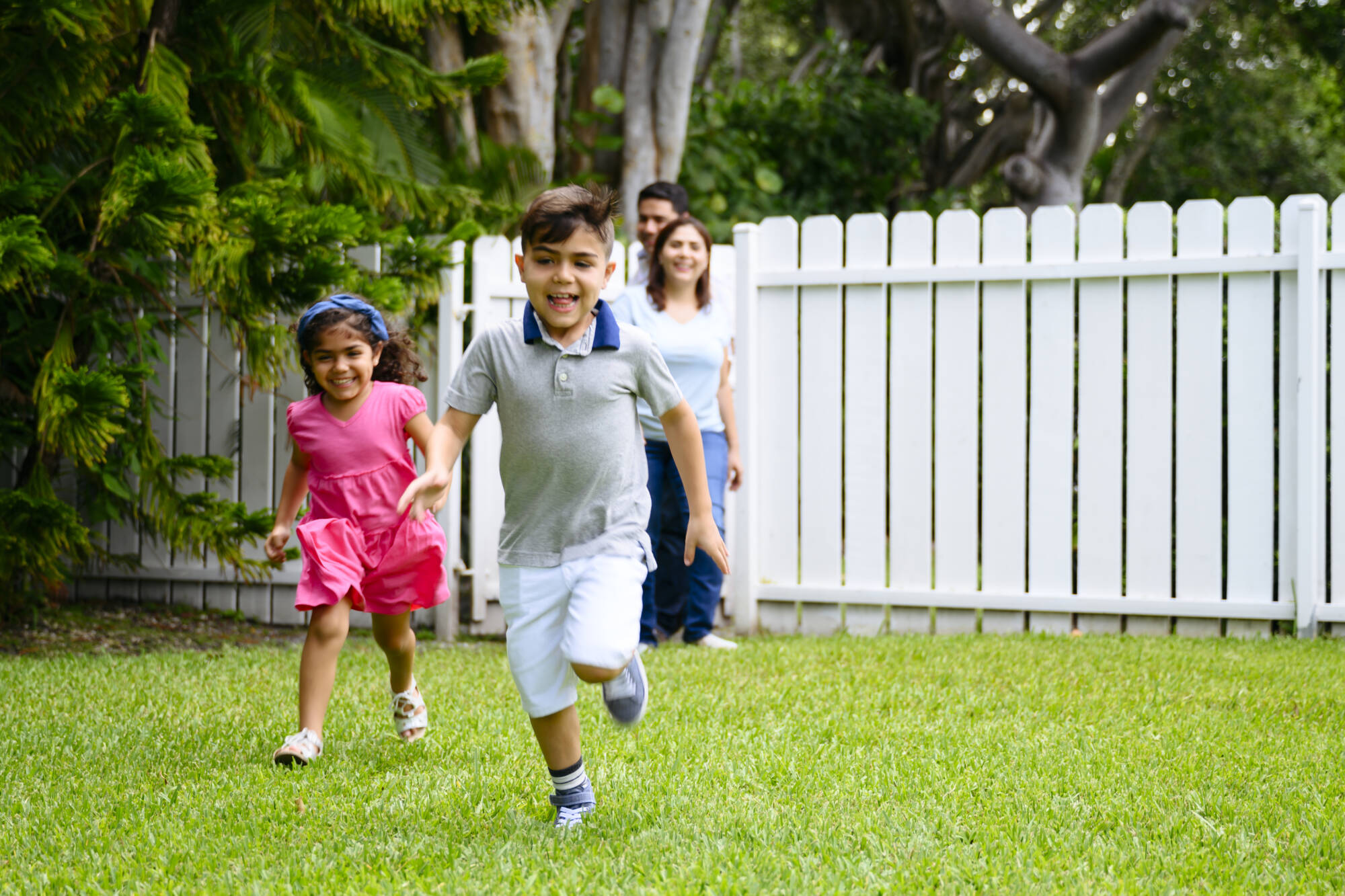 How to Choose the Right Fence for Your Home
Did you know that the team here at Lazo can complete fence installation as part of your landscaping or hardscaping project? It's true. If you don't want to hire a separate fence contractor after you get that inground pool installed or get that new paver patio, we can help.
It's all part of our mission to deliver a better outdoor experience and saving you the hassle of hiring a bunch of different companies. With that in mind,
1.    Evaluate Your Needs
The first thing you need to ask yourself when deciding what fence to choose for your yard is "what do I need the fence for?" If privacy is your main goal, then ornamental fencing is out.
But if privacy is not the main reason you want to put in a fence, then you have a lot of options. All fences will frame your yard, keep pets and children in, and enhance the look of your property.
Before going further, be sure to check with your homeowner's association (HOA) if you have one because there are likely restrictions on the type and height of fence you can install. The last thing you want to do is rip out a fence you just got installed.
2.    Determine Your Aesthetic
Once you've determined what you need the fence for – privacy, to keep your pets and children in the yard, or just as a lovely frame to your property, then you need to decide what appeals to you visually. You'll also need to think about how tall you want your fence to be. Typical heights for residential applications range between 4-6'.
Your options for fencing materials include:
            Ornamental Iron or Aluminum
You've seen ornamental iron or ornamental aluminum fencing. Typically black, the pickets, rails, finials, and gates allow you to customize the look. As the name implies, these fences are decorative, and not meant as privacy fencing. You can add what's known as a "puppy panel" to the bottom portion of the fence to keep pets contained but keep the open look.
            Vinyl or Composite Fencing
Vinyl fence is usually white and comes in a number of heights and styles. It's great for privacy fencing, but can also be used as a shorter picket fence, depending on your needs. Composite fencing such as Trex® fencing has the look of a wood fence without the maintenance. It is an excellent choice for privacy fencing.
Both types of fences are very low maintenance, with just an occasional hosing down when needed.
            Wood Fence
A wood fence is very traditional. It used to be that each picket went up individually, but now there are fence panels to speed up fence installation. While this type of fence may be cheaper than the other options, you will spend more time and money maintaining the fence, including staining or painting it periodically. And again, the styles and various height options allow you to customize the fence for your needs.
3.    Determine Your Budget
When you're upgrading your outdoor living spaces by adding a patio, outdoor kitchen, inground pool, new landscape design, or all of the above, you have to set a budget. Be sure to include a realistic budget for your fence as well.
If you want a fence, it should not be an afterthought. You want a quality fence installation with quality materials that will complement and enhance your home and outdoor entertainment area.
And with some excellent financing options available, you don't have to skimp on the finishing touches.
Get a Better Outdoor Experience with Lazo
When you hire the team at Lazo to complete your landscaping or hardscaping project, we'll ask you if you want to add a fence as a finishing touch to your project.  As a full-service landscaping company, our goal is to provide you with a better outdoor experience, from one contractor.
We can install just about any type of fence you want to frame your front yard, back yard, or side yard. Our team will work with you to determine what type of fence is best for your needs and budget. As a reminder, we only do fence installation as part of a larger project. This is not a stand-alone service.
We serve homeowners in the greater Baltimore, Maryland area as well as York and Lancaster counties in Pennsylvania. Use the contact form to schedule a free estimate, or call us at 410-780-0870.