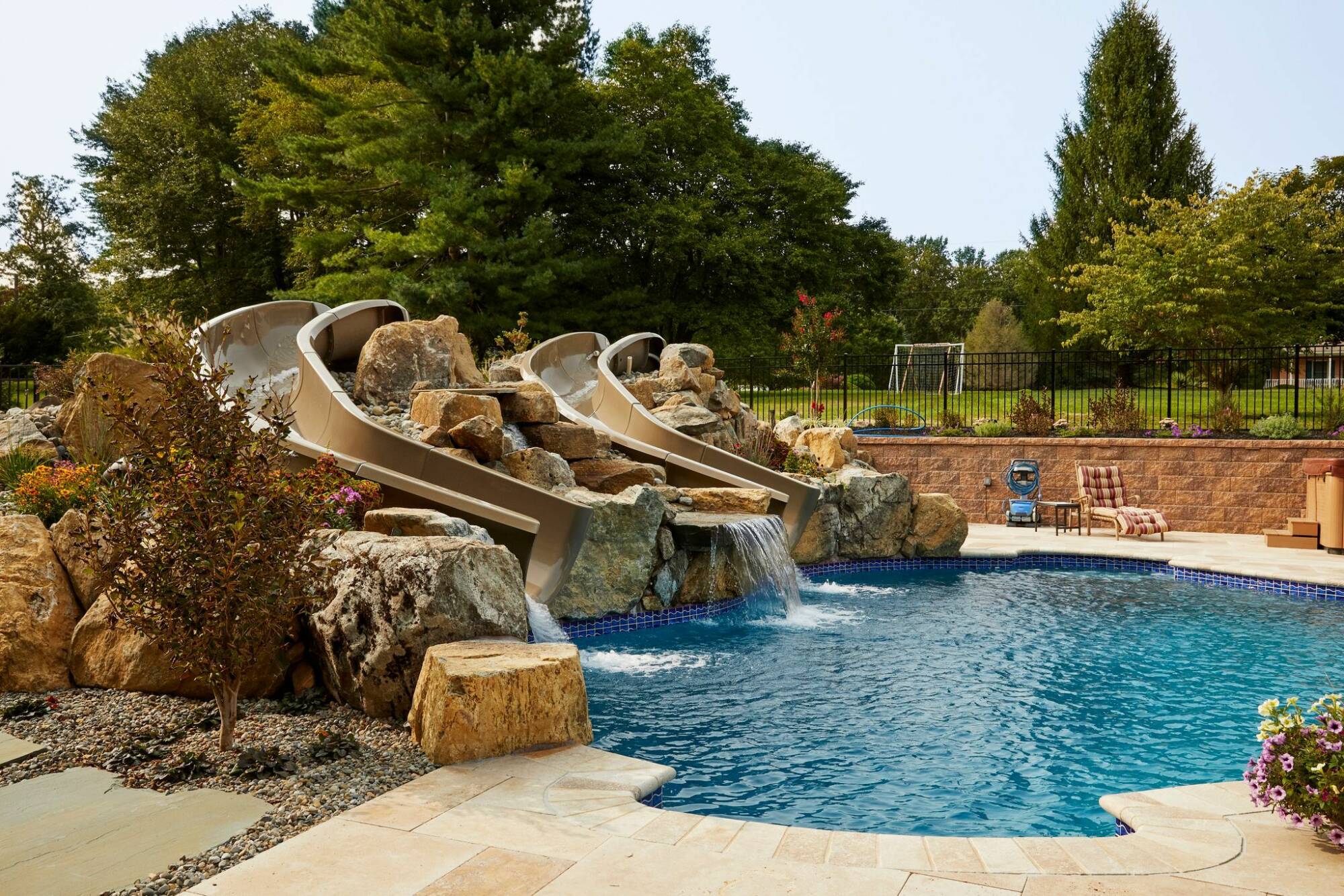 Why Fall Is a Great Time for Inground Pool Installation
Labor Day has come and gone, marking the unofficial end of summer. And we just had the autumnal equinox, which puts us officially into the Fall season. While some folks may be thinking of corn mazes and pumpkin patches, smart homeowners are also looking at scheduling a long-awaited inground pool installation.
Wait, what? Yes, it's true that fall is a great time to install an inground pool. That's because things are slowing down for pool installers and landscaping companies. As a result, your inground pool installation cost may be lower than it would be during the spring and summer.
Additionally, fall is a great time to get your pool landscaping off to a good start. The cooler nights and fall rains provide a chance for trees, shrubs, bulbs, and even turf grass to develop a good root system before hot weather hits next summer.
Avoid Cost of Goods Increases
And by scheduling your swimming pool installation in the fall, you avoid the "cost of goods" increases that come around at the start of each year. These are cost increases that suppliers pass on to pool contractors. The cost of a fiberglass pool goes up every year, as does the cost of hardscaping materials that we would use for your pool decking, patio area, etc. Even the cost of live plant material goes up each year.
By locking in your installation costs now, you will save money.
Adding a Pool Heater May Allow You to Use Your Pool this Year
And depending on the Maryland weather and the time you actually get your inground pool installation completed, you may not have to wait until spring to use it. This is especially true if you install a pool heater.
And if you install a spa or hot tub at the same time, you can enjoy that during the winter months!
RELATED READING
Top 6 Reasons to Choose a Fiberglass Pool
Why We Partner with Imagine™ Pools
Get an Estimate for a Fiberglass Pool Installation
Visit our Lazo Pools website to sign up for updates. And to schedule an estimate for your new inground pool, use our contact form or call us at 866-568-6264. We provide fiberglass pool installation and landscaping services so that you get a finished project with only one contractor.
We work with homeowners in central Maryland and southern Pennsylvania. And with our affordable financing, you can build your pool now and make affordable monthly payments.